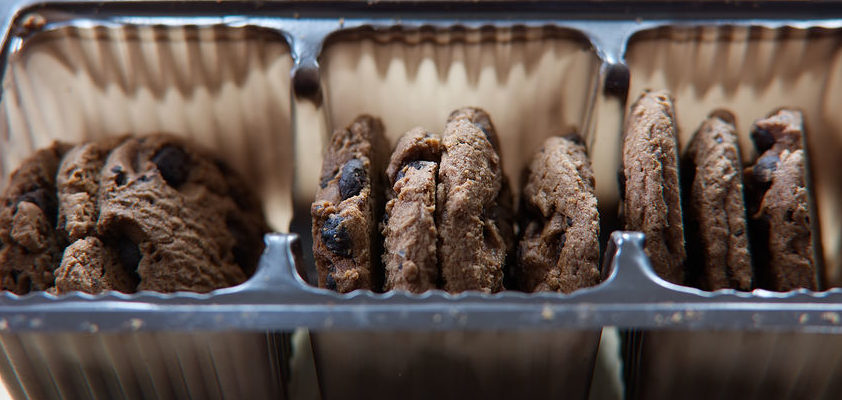 Calcium propionate, potassium benzoate, sulfites, are just a few of the preservatives that we see on our everyday food labels. There have been claims that these are harmful for for our health, specifically where the gut is concerned. So, let's dig a little deeper into the research done on if food preservatives are bad for you gut health.
Some of the preservatives of interest are:
Calcium propionate
Natamycin
Potassium benzoate
Sodium benzoate
Sodium nitrite
Sodium propionate
Sulfur dioxide
Sorbic acid
Sulfites
Potassium sorbate
TBHQ
EDTA
BHT
In addition, salt and sugar are natural food preservatives due to their effect on water activity in food.1,2,3
Appropriate benzoic acid levels might improve gut functions, while excess levels will hurt gut health
So far, a few studies based on animal models have been conducted and released on the effect of food preservatives on gut health. Rats or mice and pigs are reported to be quite similar in physiology and anatomical structures to humans. So, they are considered as good representative models for humans.4,5
| | | | |
| --- | --- | --- | --- |
| Preservative | Tested concentration of preservative | Animal model | Result |
| Calcium propionate6 | 3 mg/kg diet | Broiler chicken | Lowered bacterial and fungal count in gut. |
| Epsilon-polylysine7 | 0.025% w/w | Mice | Diversity of bacteria in the gut microbes of mice was temporarily changed recovered  and returned to normal. |
| Sodium propionate8 | 3.3 g/50 g diet | Healthy subjects | Increased the fecal bulk and bifidobacteria, indicating beneficial effect on gut health. |
| Sorbic acid9 | 5 g/kg diet | Piglets | Activated immune and inflammatory responses. |
| Benzoic acid10 | 5 g/kg diet | Piglets | Reduced fecal score (incidence of diarrhea and fecal samples for apparent total tract digestibility), indicating promoting gut health. |
Many preservatives studied with in vivo methods have not shown a long term negative effect on gut health. In addition, appropriate benzoic acid levels might improve gut functions, while excess levels will hurt gut health.4
To date, limited research has been conducted to study the effect food preservatives on gut health. Rats, pigs and ruminants are applied to study the impact of certain food preservatives on gut health. However, there are no available studies on potassium sorbate, sorbic acid, sulfites, EDTA and BHT in animal models.
We cannot draw a conclusion based on current limited research
So far, most research has been conducted in vitro and in vivo on animal models, lacking clinical trials. In vitro testing is a good investigation method to discover underlying mechanisms. However, it cannot represent animal data or clinical data due to lacking physiological natures.
In vivo experiments can closely mimic the physiological effect of humans, but still cannot completely represent the clinical data. Results with regards to the effect of food preservatives on gut health are still inclusive, due to various types of animal models such as rats, pigs, or ruminants, various food preservatives, and various target microorganisms in the gut. Therefore, we cannot draw a conclusion based on the current limited research. More studies are needed to fulfill this research gap for a better understanding.
Is it true our digestive systems can't keep up with all preservatives added to our diet since the 1950s?
The '50s saw the peak of the Baby Boomer years, following the end of the great depression and World War II. It was a time where consumers found more choices and jobs were abundant. It signified an era of tremendous changes to our diets and our environment. Therefore, many things have evolved, other than our diets. It is hard to justify this statement because of this shift in spending and eating habits.
With an increase in the variety and quantity of foods, we increased obesity rates, diabetes and coronary diseases. These has more impact on our overall health, than do preservatives have on our gut health. In addition, many preservatives in the following table, break down in our digestive system to small metabolites and get excreted by our kidneys.
| | | | |
| --- | --- | --- | --- |
| Food preservative | Excreted through | Test subject | Reference |
| Benzoic acid | Urine | Healthy subjects | 11 |
| Sodium benzoate | Urine | Healthy subjects | 12 |
| Sodium nitrite | Urine | Healthy subjects | 13 |
| Sulfite | Urine | Rats | 14 |
| TBHQ | Urine | Rats | 15 |
| EDTA | Urine | Rats | 16 |
| BHT | Urine | Healthy subjects | 17 |
In summary, there is no scientific evidence that supports the claim that preservatives have a negative effect on gut biome.  One of the reasons is because many of these preservatives break down into smaller metabolites in our gastrointestinal systems and are excreted.
For more info, check our Youtube!
References
Salt. https://bakerpedia.com/ingredients/salt/. Last accessed by Mar 19. 2020.
Sugar. https://bakerpedia.com/ingredients/sugar/. Last accessed by Mar 20. 2020.
Water activity. https://bakerpedia.com/processes/water-activity/. Last accessed by Mar 20. 2020
Mao, X., Gu, C., Ren, M., Chen, D., Yu, B., He, J., … and Wang, J. L-isoleucine administration alleviates rotavirus infection and immune response in the weaned piglet model. Frontiers in immunology, 2018(9), 1654.
Nguyen, T. L. A., Vieira-Silva, S., Liston, A., and Raes, J. How informative is the mouse for human gut microbiota research?. Disease models & mechanisms, 2015(1), 1-16.
Paul, S. K., Halder, G., Mondal, M. K., & Samanta, G. Effect of organic acid salt on the performance and gut health of broiler chicken. The Journal of Poultry Science, 2007(4), 389-395.
You, X., Einson, J. E., Lopez-Pena, C. L., Song, M., Xiao, H., McClements, D. J., and Sela, D. A. Food-grade cationic antimicrobial ε-polylysine transiently alters the gut microbial community and predicted metagenome function in CD-1 mice. npj Science of Food, 2017(1), 1-10.
Todesco, T., Rao, A. V., Bosello, O., & Jenkins, D. J. Propionate lowers blood glucose and alters lipid metabolism in healthy subjects. The American journal of clinical nutrition, 1991(5), 860-865.
Bomba, L., Minuti, A., Moisá, S. J., Trevisi, E., Eufemi, E., Lizier, M., … & Rossi, F. (2014). Gut response induced by weaning in piglet features marked changes in immune and inflammatory response. Functional & integrative genomics, 14(4), 657-671.
Kiarie, E., Voth, C., Wey, D., Zhu, C., Vingerhoeds, P., Borucki, S., and Squires, E. J. Comparative efficacy of antibiotic growth promoter and benzoic acid on growth performance, nutrient utilization, and indices of gut health in nursery pigs fed corn–soybean meal diet. Canadian Journal of Animal Science, 2018(4), 868-874.
Bridges, J. W., French, M. R., Smith, R. L., and Williams, R. T. The fate of benzoic acid in various species. Biochemical Journal, 1970 (1), 47-51.
Poo, J. L., Cervera, E., Gil, S., Cadena, M., & Uribe, M. Rationale for the use of sodium benzoate in clinical hepatology. Revista de investigacion clinica; organo del Hospital de Enfermedades de la Nutricion, 1990(42), 101-105.
Rosenbæk, J. B., Hornstrup, B. G., Jørgensen, A. N., Mortensen, J., Pedersen, E. B., & Bech, J. N. Effects of sodium nitrite on renal function and blood pressure in hypertensive vs. healthy study participants: a randomized, placebo-controlled, crossover study. Journal of hypertension, 2018(36), 666-679.
Gibson, W. B., & Strong, F. M. Metabolism and elimination of sulphite by rats, mice and monkeys. Food and cosmetics toxicology, 1973(2), 185-198.
Peters, M. M., Lau, S. S., Dulik, D., Murphy, D., Van Ommen, B., Van Bladeren, P. J., & Monks, T. J. Metabolism of tert-butylhydroquinone to S-substituted conjugates in the male Fischer 344 rat. Chemical research in toxicology, 11(1), 133-139.
Braide, V. B. Calcium EDTA toxicity: renal excretion of endogenous trace metals and the effect of repletion on collagen degradation in the rat. General pharmacology, 1984(1), 37-41.
Daniel, J. W., Gage, J. C., Jones, D. I., & Stevens, M. A. Excretion of butylated hydroxytoluene (BHT) and butylated hydroxyanisole (BHA) by man. Food and cosmetics toxicology, 1967(5), 475-479.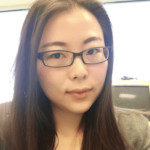 As a research scientist, Jing is responsible for lab activities and technical writing for publication. She received her B.S. degree in China and started her M.S. degree and PhD. degree in Department of Grain Science and Industry and Food Science, at Kansas State University, respectively. Jing's expertise is functional food & nutrition. Driven by strong motivation and interests, she enjoys this job and wants to contribute more to food industry.