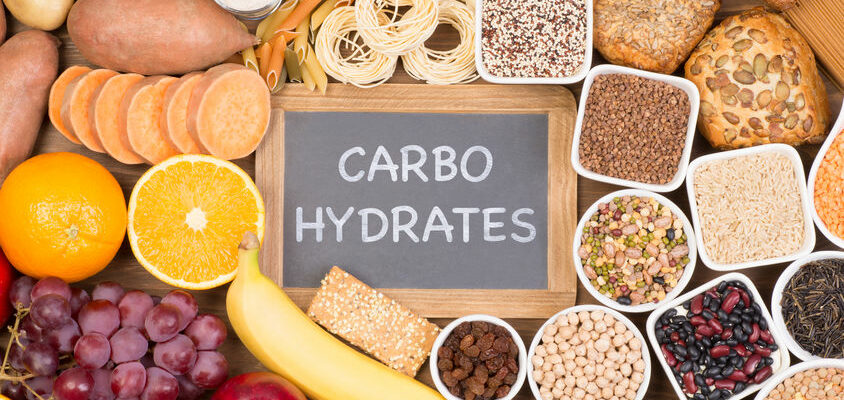 Have you heard of carb cycling? Well, it is a dietary strategy that involves alternating between high and low-carbohydrate intake on different days or throughout the week. Carb cycling focuses on varying your carbohydrate intake, in order to manipulate your body's insulin response, metabolism, and energy levels to achieve various health and fitness goals. For reference, a high carbohydrate intake could range from 100-250 grams per day, whereas a low net carb intake would look like 20-50 grams per day. If you think it could be right for you, read on to learn about potential benefits, risks, and whether or not you should consider carb cycling.
5 Reasons Why You Should Carb Cycle
There are several benefits to eating carbohydrates this way, including:
Improved weight loss: Carb cycling can help you lose weight by reducing overall calorie intake and encouraging fat burning. High-carb days can boost metabolism¹ and energy levels, while low-carb days can increase fat burning and promote weight loss.
Increased muscle mass: This eating plan can help you gain muscle mass by providing the necessary carbohydrates for energy and recovery on high-carb days and encouraging fat loss on low-carb days. These intervals can result in overall muscle mass and strength.
Better insulin sensitivity: Carb cycling can improve insulin sensitivity², which can help prevent or manage type 2 diabetes. By alternating between high and low-carb days, the body can use insulin to regulate blood sugar levels more efficiently.
Improved athletic performance: Also, a carb cycling diet can benefit athletes³ by providing the necessary carbohydrates for energy and endurance on high-carb days, while still encouraging fat loss and lean muscle mass on low-carb days. This can lead to improved athletic performance and faster recovery times.
Sustainable diet: Carb cycling can be a sustainable diet for many people because it allows for flexibility and variety in food choices. Rather than completely eliminating carbohydrates, this diet allows for strategic carbohydrate intake on specific days.
Is it Really For You?
People should consider carb cycling if they are looking for tools to improve their overall health and fitness, especially if they are struggling to lose weight or gain muscle mass. Carb cycling can be a beneficial dietary strategy for those who have hit a weight loss plateau, have insulin resistance or metabolic syndrome, or are looking to improve their athletic performance.
However, there are potential risks associated with this way of eating carbohydrates, especially for those with certain health conditions. People with diabetes or other blood sugar disorders should speak to their doctor before starting a carb cycling diet. Additionally, it may not be suitable for anyone with a history of eating disorders or restrictive diets.
Are There Any Risks?
Also, it is important to note that this type of diet may not be necessary for everyone. For some people, a balanced diet that includes healthy carbohydrates, proteins, and fats may be sufficient for achieving their health and fitness goals. If you have an underlying health condition, it is vital that you follow this eating plan under the guidance of a qualified healthcare professional or registered dietitian. They can help you develop a safe and effective carb cycling plan that is tailored to your individual needs and goals.
Find the Right Carb Cycling Plan For You
All in all, carb cycling has several potential benefits, including improved weight loss, increased muscle mass, better insulin sensitivity, improved athletic performance, and a sustainable diet. However, there are potential risks associated with this diet, especially for those with certain health conditions. Speaking to a doctor or a registered nutritionist before you start a carb cycling diet can ensure that the plan is tailored to your individual needs and goals. Of course, it is always good to ensure that you are consuming quality carbohydrates. Check out our FREE eBooks for easy recipes!
References:
Trexler, E T, et al. "Metabolic Adaptation to Weight Loss: Implications for the Athlete." Journal of the International Society of Sports Nutrition, U.S. National Library of Medicine, 27 Feb. 2014, pubmed.ncbi.nlm.nih.gov/24571926/.
Zambon, Veronica. "Carb Cycling: Benefits, Evidence, and How to Do It." Medical News Today, MediLexicon International, 30 Mar. 2021, www.medicalnewstoday.com/articles/carb-cycling.
"What Is Carb Cycling?" Cleveland Clinic, Cleveland Clinic, 9 Mar. 2023, health.clevelandclinic.org/what-to-eat-if-youre-carb-cycling/.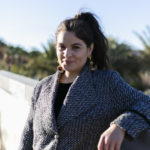 Ashuni Pérez is a writer in the culinary, as well as health and wellness industries. With a background in teaching and digital media, she loves to learn and help others discover more about their food, where it comes from, and how best to prepare it. A foodie through and through, she is always searching for new recipes and the freshest ingredients.