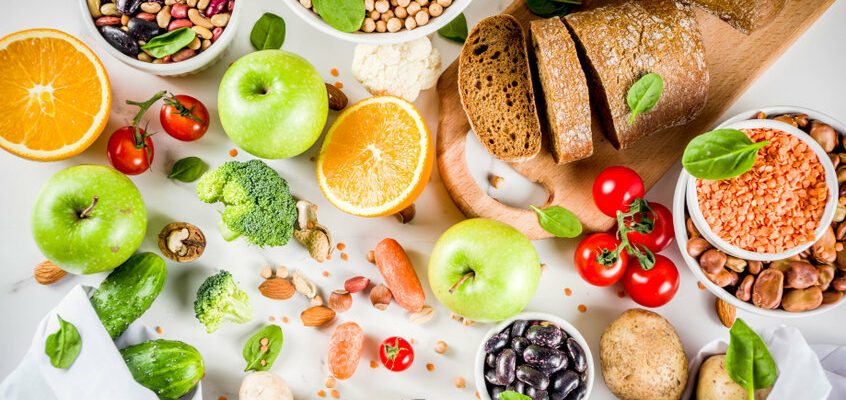 In recent decades, carbohydrates have become the boogieman of the modern diet. Generally associated with weight gain, carbs are considered a no-no for anyone who wants to get in shape or manage their weight. However, carbohydrates play a vital role in our diets, and removing them altogether can actually keep people from achieving their ideal weight. Not only do they provide energy that the body needs, but carbs can also offer satiety which helps keep people from snacking between meals. Of course, there are differences between the main types of carbohydrates, with some of them offering more nutritional value than others.
What are carbs?
Dietary carbohydrates fall into three main categories¹:
These carbs occur in a variety of foods including:
Grains
Fruits
Dairy
Starchy vegetables
Legumes
Juices
Desserts and snack foods
Foods like meat, poultry, fish as well as certain types of nuts, cheeses, and oils also have some carbohydrates.
Sugars
Often referred to as simple carbohydrates, sugars are the kinds of carbs your body breaks down rapidly, causing blood sugar to rise quickly. Sugary foods include both foods with naturally occurring and added sugar. While the body cannot differentiate between the two, naturally occurring sugars usually come in foods like fresh fruit or milk, which also offer vitamins and minerals. Bear in mind that sugar comes in many forms, and can be listed on nutritional labels in the following ways²:
Cane syrup
Corn syrup
Agave nectar
Dextrose
Fructose
Sucrose
Honey
Molasses
Sugar
Starches
Moving up the ladder of carbs, we have starches, which are a type of complex carbohydrate. Essentially, starches consist of various simple carbohydrates strung together, meaning that they take longer for the body to break down. As a result, they help maintain fullness and keep blood sugar levels stable. Also, they contain fiber, vitamins, and minerals, and can even help support gut health³. Starches range from beans and legumes to whole grain products to starchy vegetables. Not all, but many carbs can be considered starches.
Fiber
This category of carbs excludes foods of animal origin, such as meat and dairy products. Fiber is a complex carbohydrate, too. However, the body cannot break it down, and so, it must pass through the digestive system. Also known as "roughage", fiber works to prevent gastrointestinal issues like constipation, plus it helps regulate blood sugar and lower cholesterol. Much like starches, it aids satiety, reducing the chances of overeating. Experts recommend consuming between 25 to 30 grams of fiber daily.
Why not all carbs are equal
Not all carbohydrates enrich our diets with the same amount of vitamins, minerals, or fiber. Moderate consumption⁴ of complex or "good" carbs that are high in fiber and whole grains is ideal, although it is best to limit them to around 40% of your daily calorie count. While a low-carb diet can promote weight loss, it isn't any better for your heart according to a recent study⁵, and may not be ideal for those with active lifestyles. As a rule of thumb, it is recommended to avoid consuming too many simple carbohydrates, which can cause blood sugar levels to spike. These "bad" or refined carbs tend to be highly processed and don't offer the same nutrients as their complex cousins. All in all, it is vital to remember that carbohydrates aren't our enemy and make up an essential part of our diets, but they must be chosen wisely.
References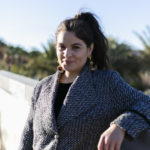 Ashuni Pérez is a writer in the culinary, as well as health and wellness industries. With a background in teaching and digital media, she loves to learn and help others discover more about their food, where it comes from, and how best to prepare it. A foodie through and through, she is always searching for new recipes and the freshest ingredients.