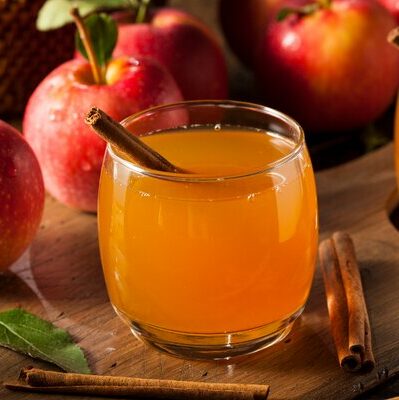 Apple Cider
---
What is Apple Cider?
Apple cider is an alcoholic beverage made from fermenting apple juice. Though this drink can be prepared from a variety of fruits, apple is the most common fruit used in making cider. It is a popular drink in the UK, and is also widely available in different European countries as well as in India, Canada, Australia, and New Zealand. It is known as apple wine (Apfelwein) in Central Europe.
In North America, the term 'apple cider' also refers to a non-alcoholic, unfiltered apple juice.

The drink can have a variety of flavors from dry to sweet, and the appearance also varies from colorless to brown, depending on the apple variety.
The most popular types of apple ciders are:
Apfelwein (Germany)

Sidra de Asturias (Spain)

Basque Cider (Spain)

Cidre de Normandie (France)

Cidre de Bretagne (France)

Somerset Cider (England)

Ice Cider (Canada)

Cornouaille (France)

Irish Cider (Ireland)

New England Cider (USA)
Origin of apple cider
Thousands of years ago, apples were originally too bitter to consume as a fruit. Ancient civilizations pressed out the juice and left it out, allowing it to ferment into a mild alcoholic beverage. Though historians suspect that cider was consumed in one form or the other throughout history, the earliest recorded mention is from during the Roman invasion of Britain in 55 BC. From then onwards, its popularity spread widely through the Roman Empire. The word itself may be derived from the Hebrew 'shekar' or the Greek 'sikera', both of which mean 'strong drink'.
Nutrition
Nutritional profile for apple cider (1 bottle):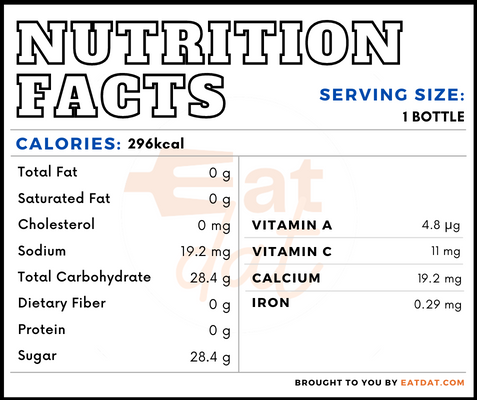 Apple cider contains calcium, magnesium, phosphorous, potassium, sodium, carotene, cryptoxanthin, lutein + zeaxanthin, vitamin C, vitamin K, and choline in decent quantities. The antioxidants in the alcoholic drink may provide some benefits, but it is advisable to consume in moderation. However, the overconsumption of alcohol can lead to health problems, including liver cirrhosis, pancreatitis, high blood pressure, stroke, different types of cancers, etc.
Commercial production
The main cider producing country in the world is the UK, followed by South Africa, France, Ireland, Germany, and Spain. To prepare apple cider, the main ingredients required are apple juice and yeast. Though any variety can be used for preparing this drink, Gala, Gravenstein, Newtown Pippin, Rome Beautiy, and Winesap apples offer the best flavor profile. The juice is first squeezed out of the apples, which is then stored in a barrel. Yeast is added to this, and the liquid is allowed to ferment for about two to four weeks. 
Apple cider recipes
Cider can be used to prepare a variety of dishes. It imparts a delicious flavor to the dishes. Here are a few recipes:
FDA regulations
All alcohol related products are regulated by the Alcohol and Tobacco Tax and Trade Bureau (TTB) in the US. Apple cider, also known as apple wine in the US, is described as a wine made wholly from apples.
References
Rehm, Jürgen. "The risks associated with alcohol use and alcoholism." Alcohol research & health : the journal of the National Institute on Alcohol Abuse and Alcoholism vol. 34,2 (2011): 135-43., https://www.ncbi.nlm.nih.gov/pmc/articles/PMC3307043/ 
Danny Lewis, The Ancient Origins of Apple Cider, Smithson Magazine, https://www.smithsonianmag.com/smart-news/ancient-origins-apple-cider-180960662/ 
Tarko, Tomasz et al. "The Quality of Ciders Depends on the Must Supplementation with Mineral Salts." Molecules (Basel, Switzerland) vol. 25,16 3640. 10 Aug. 2020, doi:10.3390/molecules25163640, https://www.ncbi.nlm.nih.gov/pmc/articles/PMC7463989/