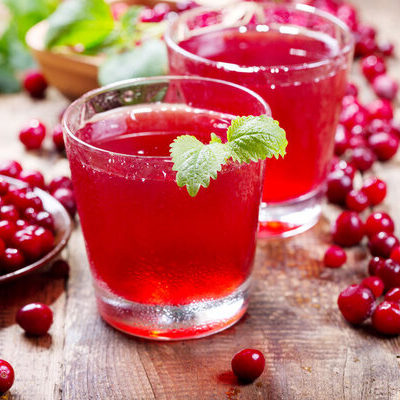 Cranberry Juice
---
What is Cranberry Juice?
Cranberry juice is the liquid extract of the cranberry (vaccinium Macrocarpon). Part of the Ericaceae family, this red, round fruit is native to North America. This fruit juice is commonly blended with fruit juices like orange, lime, and pineapple for added flavor.
Compared to other fruit juices, this juice has a reputation for its many health benefits.

In addition, this juice is a popular ingredient in several sauces and

cocktails

. 
The top ten most popular brands are:
Ocean Spray

Tropicana

Country Spoon

Dynamic Health

Lakewood Organic

365 Everyday Value

R.W. Knudsen Organic

Life Tree

FruitFast

Just Juice
Origin of cranberry juice
This fruit is native to North America. In the early 1600s, pilgrims learned how to use cranberries from the Native Americans. By the late 1600s, settlers were producing their cranberry juice. This fruit's commercial cultivation can be traced back to the 1800s. By 1830, the cultivation of this fruit reached New Jersey, and later in 1850, Wisconsin. However, this fruit wasn't widely cultivated in the Pacific Northwest until around the 1880s. 
Nutrition
A 100ml serving contains: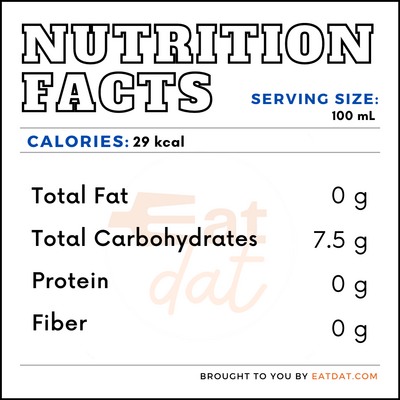 This fruit juice is full of antioxidants and offers antibacterial properties. This juice's health benefits include combating oxidative damage, boosting heart health, preventing urinary tract infections, and aiding digestion. Other health benefits include preventing infections and supporting post-menopausal health. However, this juice can interact with some medications. Additionally, it may increase the effects of the blood thinner warfarin.
Commercial production
Commercial production is similar to the production of other fruit juices. First, cranberries are carefully collected after cultivation. Afterward, they are processed using a machine that extracts the juice and strains out the pulp. Then, the juice undergoes sterilization processes to remove any bacteria. One liter of juice can be extracted from 1500 grams of fresh cranberries.
Application
It is possible to make this juice at home. First, collect cranberries and blend them into a fine paste using a blender. Then, sieve the paste and squeeze out the juice. After that, add the sweetener of your choice and store this fruit juice in an airtight bottle. Keep refrigerated, and drink within 3-5 days.
Cranberry juice recipes
This fruit juice blends well with other ingredients. Here are some popular recipes:
FDA regulation
The Food & Drug Administration classifies cranberries as a food that is rarely consumed raw and, therefore, does not regulate its growing, harvesting, packing, or holding. However, the FDA regulates cranberry juice and stipulates that it must have a 7.5 percent concentration. Additionally, the organization outlines qualified health claims for the drink to prevent the recurrence of urinary tract infections. This fruit juice is subject to labeling guidelines, with recent updates requiring producers of cranberry products to include information about the link between diet and health issues such as obesity and heart disease.
References
"About Cranberries " US Cranberries, Cranberry Marketing Committee, 28 Apr. 2021, www.uscranberries.com/about-cranberries/. 
"Cranberries" Cooperative Extension, University of Maine, https://extension.umaine.edu/cranberries/cranberry-facts-and-history/ 
Jensen, Heidi D, et al. "Cranberry Juice and Combinations of Its Organic Acids Are Effective against Experimental Urinary Tract Infection." Frontiers in Microbiology, Frontiers Media S.A., 4 Apr. 2017, www.ncbi.nlm.nih.gov/pmc/articles/PMC5378705/. 
Srinivas, Nuggehally R. "Cranberry Juice Ingestion and Clinical Drug-Drug Interaction Potentials; Review of Case Studies and Perspectives." Journal of Pharmacy & Pharmaceutical Sciences, University of Alberta Library, 2021, journals.library.ualberta.ca/jpps/index.php/JPPS/article/view/19126.