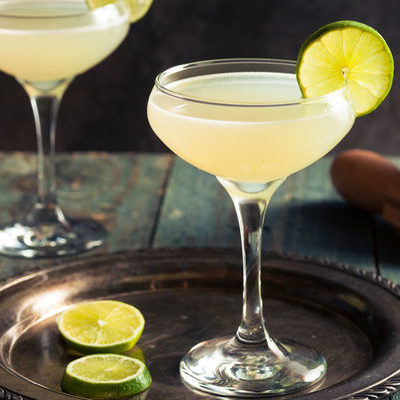 Daiquiri
---
What is a Daiquiri?
A daiquiri is a cocktail made with white rum, freshly squeezed lime or lemon juice, and a sweetener such as sugar. There are many popular variations of this alcoholic drink that include different fruits. Bartenders can serve this beverage straight up, without ice, or in the more modern frozen fashion.
American writer

Ernest Hemingway

was known for his passion for the daiquiri and even has a special variation named after him.

This beverage is so well-liked that it has a national holiday celebrated every year on July 19th. 
The top 10 rums to use for daiquiris, according to The Manual are:
Plantation Original Dark Rum

Santa Teresa 1796 Solera Rum

Bacardi Superior White Rum

El Dorado 3 Year Old White Rum

Ten To One Caribbean White Rum

Flor de Caña 4 Year Rum Extra Seco

Wray & Nephew White Overproof Rum

Don Pancho 8 Year Rum

Kō Hana Koho Hawaiian Agricole Rum

Cañada Rum
Origin of daiquiris
The daiquiri was named after a village in Cuba with the same name where this cocktail originated. In 1898, after the United States invaded Cuba, a man named Jennings Cox is credited with creating this drink. This alcoholic beverage was born when Cox ran out of gin while entertaining some guests and used rum instead. Later in the 1900s, the daiquiri would become so renowned that it made its way to Washington D.C. Intellectuals and artists alike would continue to enjoy this cocktail on the island of Cuba well into the 1920s.
However, it was in the 1930s, with the help of F. Scott Fitzerald that the daiquiri would truly begin to make a name for itself. Americans would soon get a taste for foreign liquors and tropical drinks which would only make this beverage more sought-after. By the 1940s-1950s, the frozen daiquiri was enjoyed at the poolside by people across the country. John F. Kennedy and Jackie Onassis even drank this citrus cocktail in the White House. While this drink dipped in popularity for some decades, the 1990s saw its revival, and this cocktail has been just as popular ever since.
Nutrition
Although they may taste great and add a punch of flavor to your evening, daiquiris don't provide much nutritional value. A serving of 6.8 fluid ounces of this beverage can have: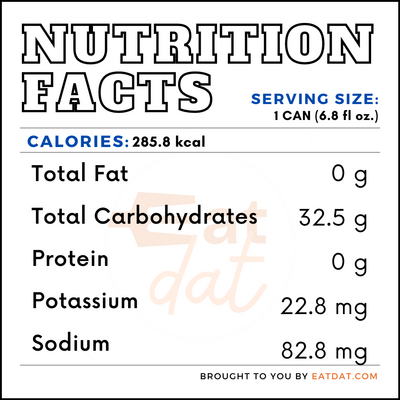 Alongside its potassium levels, daiquiris also provide a notable amount of Vitamin C. Nonetheless, these vitamins and minerals are not substantial enough to make this a healthy drink. As is true with all alcohol, it should be consumed responsibly and in moderation.
Commercial production
Pre-batched cocktails contain the essence of a cocktail such as ice or citrus but simplify the process for bar staff. Although these batches are not suitable for all cocktails, some drinks work better than others. Commercially produced batches combine the basic ingredients of the drink, usually without the alcohol, and the customer is to add water to mimic melted ice. The blends are bottled, labeled, and refrigerated before being shipped off to bars or restaurants.
Uses
While everyone loves a cocktail now and again, they may not always love preparing them. Fortunately, with the make-ahead method, you can craft an alcoholic beverage and store it in the freezer for safekeeping. Daiquiris are the perfect make-ahead cocktail as their fruity flavor tastes great when chilled. 
Once you're prepared this beverage, simply pour it into a mason jar, leaving half an inch of space from the top for expansion. In this state, you can keep a daiquiri in your freezer for up to 1 month. When you're ready to enjoy this cocktail, remove it from the freezer and allow it to thaw for 15 minutes before drinking.
How to make a daiquiri
This classic cocktail can be spruced up to please all tastes. Here are some popular recipes.
FDA regulations
The Food & Drug Administration regulates cocktail mixes and the food additive ingredients used to make them. The FDA deems food additives as safe for use and lists all foods they are appropriate for in Title 21 part 170.3. Another regulation gives the standard of identity for mica which is used to create food additives that color cocktail mixes. It goes on to outline the parts per million of substances such as lead, arsenic, and mercury allowed in food color additives. Companies using these additives must still follow the strict labeling regulations for these cocktail mixes.
The Alcohol and Tobacco Tax and Trade Bureau (TTB) is the governing body that oversees and regulates hard liquor and spirits. Their standard of identity for alcohol is "Spirits distilled from any material at or above 95% alcohol by volume (190 proof), and if bottled, bottled at not less than 40% alcohol by volume (80 proof)". There are further subcategories which include "Whisky", "Gin", "Rum", etc.
References
Petro, Brian. "Classic Cocktails in History: the Daiquiri." Alcoholprofessor.com, The Alcohol Professor, 14 May 2014, www.alcoholprofessor.com/blog-posts/blog/2014/05/14/classic-cocktails-in-history-the-daiquiri.
"A Brief History of the Daiquiri." Distillerytrail.com, Distillery Trail, 19 July 2016, www.distillerytrail.com/blog/a-brief-history-of-the-daiquiri-infographic/.
Pardilla, Caroline. "Cocktails 101: The Daiquiri." Eater.com, Eater, 12 May 2016, www.eater.com/drinks/2016/5/12/11327350/daiquiri-cocktail-recipe-rum-lime-cuban-drink.
"CFR – Code of Federal Regulations Title 21." Accessdata.fda.gov, U.S. Food & Drug Administration, 1 Apr. 2019, www.accessdata.fda.gov/scripts/cdrh/cfdocs/cfcfr/CFRSearch.cfm?FR=73.350.