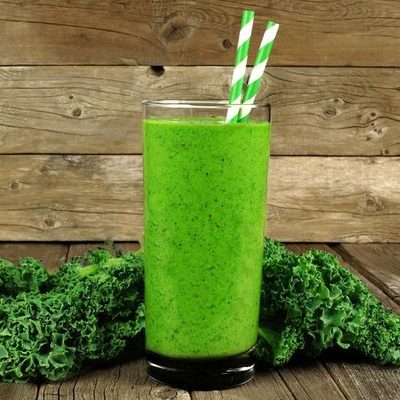 Kale Juice
---
What is Kale Juice?
Kale juice is a natural drink derived from the leafy, green vegetable kale. This vegetable belongs to the family of cabbages.  This juice has a lot of antioxidants and low cholesterol content, which is why many love this nutritious green juice. Some common varieties of kale include:
red kale

curly kale

Tuscan kale
In 2018, the sale of food containing kale increased by approximately 541% compared to 2017.
 The top 10 most popular brands, according to Well and Good are:
Blueprint

Creative Juice

Dig Inn

Evolution Fresh

Juice Generation

Juice Press

Liquiteria

Organic Avenue

Pressed Juicery

Suja
Origin
There is no exact knowledge of the first occurrence of this green juice; however, Ancient Greeks were known to boil and eat leafy vegetables as a remedy for drunkenness. Kale eventually found its way into Asia and Europe during the Middle Ages. Russians began to produce kale as it grew during snowy periods. In the 1980s, a man named Tim Peters experimented with kale and cultivated Siberian Kale on his farm and nearby roadsides. The aim of his experiment was to make bees cross-pollinate the plants with surrounding weeds. 
The outcome he saw was Red Russian Kale, a type of kale had been around for hundreds of years. Peters discovered this when he sent seed samples to companies that grew Red Russian Kale in massive quantities. This vegetable later arrived in America in a variety of colors, and today Americans have an excellent appetite for kale and its juice. This remains popular amongst vegans, vegetarians, and health-conscious individuals. It is common for people to also add other fruits or vegetables to their juice mix.
Nutrition
A 1 oz serving of juice contains: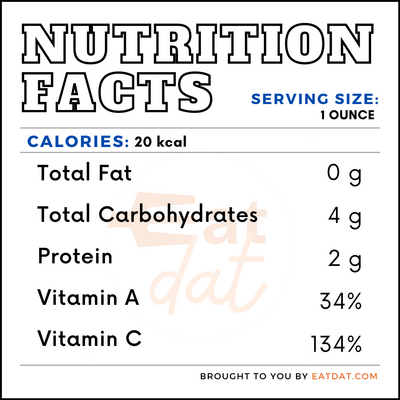 *Percentages are based on a diet of 2000 calories a day.
This has many natural and medicinal benefits to offer. Here are some ways that it can positively affect the body.
Kale can help to improve your eyesight.

It reduces blood pressure and improves heart health.

This juice can protect against inflammation.

It is rich in iron, which is vital for the production of red blood cells.

It contains antioxidants, which can help to fight cancer.

It is high in fiber, which aids digestion.

The calorie content of the juice is low and, therefore, can help people lose weight.
But this juice also has some side effects, if consumed in excess.
If you have high levels of iron in your body, this juice can significantly increase them, which can cause organic poisoning. 

It can worsen blood clotting problems.

It can cause stomach discomfort in the form of bloating and diarrhea.
Application
Making this green juice at home is straightforward. Simply follow these steps:
Wash the kale.

Add it to a juicer or blender to liquify. 

Pour it into a cup and enjoy.
The best way to store this is to refrigerate it. Consuming this juice when it's fresh is ideal. However, this juice can last for 1-3 days in the fridge. It can also last in the freezer for 3-6 months at the expense of losing its nutritional value. 
Kale juice recipe
This juice is excellent when spruced up with fruits and other green leafy vegetables. Here are a few recipes you can try:
FDA regulation
The Food and Drug Administration classifies kale as a raw agricultural commodity and regulates every aspect of its growing, harvesting, and packing.  Furthermore, it has requirements concerning the standardization of canned vegetables, which includes kale. The FDA states the preservation agent and seasoning that can be used for various types of canned vegetables. Canned vegetables should also bear the name of any flavoring that characterizes the product. Additionally, the FDA has regulations for the production and processing of juices to reduce microbial hazards in raw fruits and vegetables.
References
Katie, About the Author: "Top Ten Health Benefits of Kale Juice." thankyourbody.com, Thank Your Body Blog,  12 Sept. 2019, www.thankyourbody.com/top-health-benefits-of-Kale-juice/.
MacKenzie, Smith. "Best Ever Kale Juice." grilledcheesesocial.com, Grilled Cheese Social Blog, 3 Dec. 2019, grilledcheesesocial.com/2019/12/03/Kale-juice/.
Rich, Evans. "Side Effects of Juicing Kale." thejuiceauthority.com, The Juice Authority blog, 26 Nov. 2019, www.thejuiceauthority.com/side-effects-of-juicing-Kale/.
"CFR – Code of Federal Regulations, Title 21." Accessdata.fda.gov, U.S Food & Drug Administration, 1 Apr. 2019, www.accessdata.fda.gov/scripts/cdrh/cfdocs/cfcfr/CFRSearch.cfm?fr=155.200.