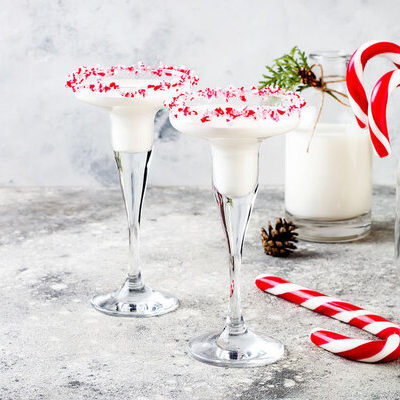 Peppermint Schnapps
---
What are Peppermint Schnapps?
Peppermint Schnapps is a liqueur made from grain alcohol, peppermint, and sugar. Schnapps is of German origin, and is considered a fruit brandy with other varieties including apple and peach. This liqueur is often made with peppermint, but it can also be made with other types of mints.
It tastes similar to candy cane but is not as sweet as

Crème de Menthe

.

It is a popular drink in Europe, and is used as the base in many

cocktails

.
Some of the most popular brands include:
Rumple Minze

Dekuyper

Dr. McGillicuddy's Schnapps
Origin of peppermint schnapps
Schnapps originates from Europe. The beverage was originally made by fermenting fruits such as pears, plums, apples, and cherries. When the copper pot was invented in the 1800s, the distillation of Schnapps was further simplified. However, Schnapps as they are known in the US today are the product of grain alcohol and added flavors. These non-traditional Schnapps come in several flavors, including peppermint, banana, butterscotch, cinnamon, coffee, and many more.
Function
Peppermint Schnapps can be enjoyed before a meal as an aperitif to stimulate the appetite, or after a meal as a digestive to aid digestion. There are many cocktails, both hot and cold, and shots that can be made using this alcoholic drink. Some of the most well-known cocktails include the Peppermint Patty, Peppermint Kiss, Adult Hot Chocolate, Alpine Sprite, Candy Cane cola, and Bavarian coffee among others.
Nutrition
A 1 oz serving of this alcoholic drink contains: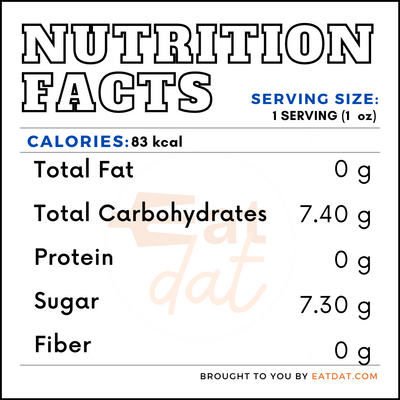 Peppermint offers some health benefits. This herb is believed to have calming effects. Furthermore, peppermint helps calm stomach muscles and aids the flow of bile, making it suitable for treating indigestion. Also, it can be used to treat flatulence, menstrual pains, diarrhea, nausea, depression-related anxiety, muscle, nerve pain, and the common cold. Nonetheless, this liqueur has the side effects associated with alcohol. It is advisable to consume it responsibly and in moderation.
Commercial production
The commercial production begins with first making a peppermint mash. Then, the mash is transported to a copper, which is heated. After that, the alcohol is condensed and cooled. The resulting liquid is then transferred into bottles and stored for sale.
Application
This liqueur can be made at home by combining water and sugar in a saucepan over medium-high heat, and stirring continually. Next, bring the mixture to a boil, and let boil for 1 minute. After that, turn down the heat and allow cooling completely. Finally, Add peppermint extract and transfer the Schnapps to airtight bottles. Store in a cool place at room temperature.
Peppermint schnapps recipes
This liqueur can craft tasty cocktails. Here are some popular recipes:
FDA regulation
In the US, The Bureau of Alcohol, Tobacco and Firearms (TTB), regulates all types of alcohol unless they are artisan products. The TTB defines peppermint schnapps as a peppermint flavored liqueur/cordial.
References
Graham, Colleen. "Exactly What Is Schnapps?" The Spruce Eats, www.thespruceeats.com/what-is-schnapps-759917. 
Holden, Sarah. "Schnapps: All You Need To Know About Austria's National Drink." Tourist Secrets, Tourist Secrets, 16 Aug. 2019, www.touristsecrets.com/travel-guide/food-travel/schnapps-everything-about-austrias-national-drink/#:~:text=Schnapps%20is%20a%20general%20name,word%20%27Obst%27%20meaning%20fruit.