7 creative ways to use zest in the kitchen include:
Candied Lemon Peel

Citrus Zest Pasta

Chilli Lime Infused Tequila

Orange Butter

Grapefruit Honey Syrup

Orangettes

Citrus Salt
Origin
Citrus fruits mostly originated in Asia, although the exact period in which zest began to be used is unclear. However, it is known that Thai and Sri Lankan cuisines made use of lime zest for centuries. It is probable that lemon zest was discovered first. While it most likely originated in India, this was used in recipes around the world as early as the 15th century. Native American recipes included this as an ingredient by the 16th century. The term itself was coined in the 17th century and comes from the French word 'zeste'. 
Nutrition
One tablespoon (6g) of zest contains: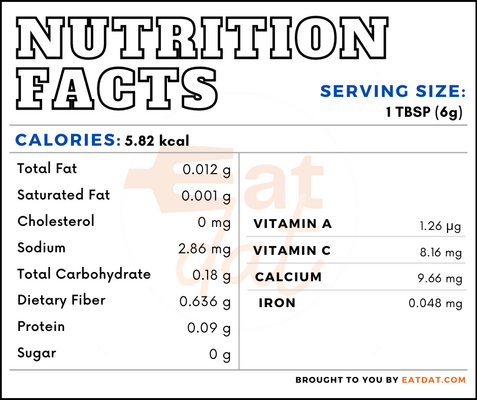 Citrus peel contains a number of beneficial nutrients, including molasses, pectin, and limonene. Limonene has cancer-preventing properties and also helps improve digestion. Citrus fruit peels contain phytochemicals, which are antioxidants that help improve overall health. Zest also contains vitamins A and C, as well as good levels of potassium, calcium, and magnesium. In addition, it is also a great source of fiber. 
Commercial production
This is produced commercially from the peel of citrus fruits. These are usually sold dried, candied, or pickled. It is rare for it to be sold fresh.   
Zest recipes
It's simple to prepare this at home. A sharp paring knife or vegetable peeler can be used to trim away the colored part of the skin, leaving behind the bitter pith. The strips should then be spread out and left to dry in the sun for 3 to 4 days. The strips can also be oven-baked to dry them. They must be stored in a cool and dark place in an airtight container. Zest is used in different recipes to add flavor and aroma. 
Here are a recipes:
FDA regulations
The FDA describes all fresh fruits, including all citrus fruits, as raw agricultural commodities and strictly regulates all aspects of their growing, harvesting, packing, and storage. Fresh fruit is described as fresh produce that is sold to final consumers in an unprocessed or raw form. The peel of citrus fruits is considered a natural extract and is classified as safe to use.
References
Shafiya Rafiq, Rajkumari Kaul, S.A. Sofi, Nadia Bashir, Fiza Nazir, Gulzar Ahmad Nayik, Citrus peel as a source of functional ingredient: A review, Journal of the Saudi Society of Agricultural Sciences, Volume 17, Issue 4, 2018, Pages 351-358, ISSN 1658-077X, https://doi.org/10.1016/j.jssas.2016.07.006., https://www.sciencedirect.com/science/article/pii/S1658077X16300960
Lemon Zest: The True Flavor Of Lemon, Spiceography , https://www.spiceography.com/lemon-zest