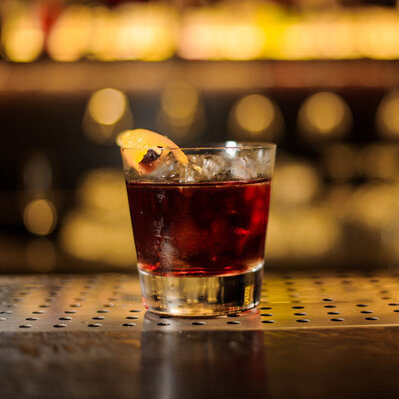 Scotch
---
What is Scotch?
Scotch is a distilled alcoholic beverage produced from the mash of malted barley and other cereal grains. To be sold with this name, this beverage must be produced in Scotland. Some types of Scotch whisky have a soft and fruity taste, while others have a smoky flavor.
This beverage obtains its brown color because it comes in contact with barrels while aging.

This

whiskey

is available in five general varieties which include: single malt, blended scotch, blended grain, single grain, and blended malt.
According to Town and Country Magazine, the top ten best brands of this drink are:
Ardbeg 10-Year-Old

Arran Robert Burns Single Malt 

Johnnie Walker Gold Label Reserve

Ballantine's 

The Macallan Sherry Oak 12 Years

Glenlivet 12 Year Single Malt 

Lagavulin 16-Year-Old Single Malt 

Kilchoman 8

th

Edition Single Malt 

Chivas Regal Chivas 12

Oban 14 Years
Origin of scotch
Scottish people have been distilling whisky for centuries and some believe that Christian missionary monks introduced the art of distilling to the country. There were several references to the term "whisky" in many documents over the years. However, the earliest reference to 'Scotch whisky' was in 1494 in a cargo document from the Scottish Exchequer Rolls. In the 19th century, Scotch moved to the outside world via the influence of people like Tommy Dewar, Johnnie Walker, and James Buchanan. Today, 175 countries all over the globe enjoy this drink.
Function
The flavor and versatility of this drink make it useful for several cooking purposes. For instance, this beverage can be used to marinate meat. It can also be used to flavor vegetables, such as onions and mushrooms. Furthermore, this beverage can also be a vital ingredient in cocktails, cakes, pancakes, and sauces.
Nutrition
In one shot (42g) of this drink, there are: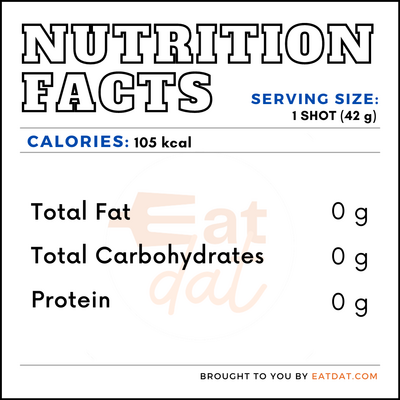 When consumed responsibly and in moderation, this drink can provide some health benefits. A moderate consumption of this beverage might cut down the risk of heart diseases. It can also reduce insulin resistance and fight the symptoms of type 2 diabetes.
Nonetheless, it is important not to consume this drink in excess quantities. Alcohol can have serious short term and long-term effects on a person's health and overall wellbeing. Some of the short-term consequences are headaches, impaired judgement, decreased coordination, and diarrhea. The long-term effects include liver disease, alcohol poisoning, and loss of productivity.
Commercial production
This drink has an alcohol by volume content between 40% and 43%. The only additives allowed in this drink are water and caramel coloring. The steps in the commercial production of this drink are:
Malting

Drying

Maceration

Fermentation

Distillation

Aging
The worldwide whiskey market was valued at $59,631.2 million in 2019. The expectation is that this value will increase to $86,389.5 million by 2027, with a Compound Annual Growth Rate of 4.9% between 2020 and 2027. Scotland is the world's largest producer of whisky, and has been for about 100 years. 
Application
Here are some tips to keep in mind while storing this drink:
Keep it away from direct

sunlight

, as it diminishes the beverage's flavor.

Don't place the bottle on top of the oven because it may begin to evaporate.

Don't freeze the drink. The freezer can weaken the drink's flavor.

The best way to store this drink is in a cabinet at a temperature between 59-68°F

.
Scotch recipes
This beverage is a common ingredient in many cocktails. Here are five high quality recipes to try:
FDA regulation
The Food and Drug Administration does not regulate the production or processing of scotch. However, the Alcohol and Tobacco Tax and Trade Bureau (TTB) has a standard of identity for scotch whiskey and regulates its production and processing. The body defines it as an unblended whisky produced in Scotland in compliance with the laws of the United Kingdom.
References
"Scotch Whisky." Master of Malt, Master of Malt, www.masterofmalt.com/country/scotch-whisky/. 
Atli, Arnarson. "Alcohol and Health: The Good, the Bad, and the Ugly." Healthline, Healthline Media, 29 Oct. 2018, www.healthline.com/nutrition/alcohol-good-or-bad. 
Frey, Malia. "Scotch Whisky Nutrition Facts and Health Tips." www.verywellfit.com, Very Well Fit blog, 30 June 2020, www.verywellfit.com/scotch-whisky-nutrition-facts-and-health-tips-4844515.