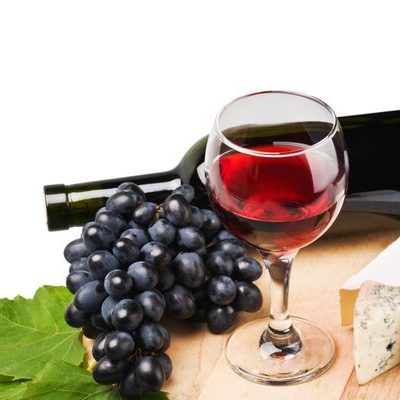 Tempranillo
---
What is Tempranillo?
Tempranillo is a variety of black grapes, almost exclusively grown to make a type of red wine called Tempranillo. The grape variety produces a full bodied and deep red wine. Its name comes from the Spanish temprano, which means 'early', referring to the early ripening nature of the grape.
It is the fourth most popular grape variety in the world, and is considered one of the nine noble red grape varieties used in wine making.
The main producers of this variety of grape are Spain, followed by Portugal, Italy, the USA, Argentina, and Australia.
The top 10 best Tempranillo wine brands are:
Heredad Pangua Sodupe

Marqués de Riscal

Virtus

Bodegas Rodero

Finca La Rinconada

Bodegas Cornelio Dinastía

La Luz Del Duero

Familia Torres

La Rioja Alta

Marqués de Concordia
Origin of tempranillo
The origin of the Tempranillo grape can be traced back as far as the 9th century. It may even have existed during the Phoenician period. This grape variety originated in the Iberian Peninsula and is still mostly only grown in Spain. However, it has spread to the countries colonized by Spain, such as Argentina and Mexico. The phylloxera plague in the 1800s destroyed France's vineyards and many French winemakers moved farther south and eventually taught local winemakers how to grow grapes and make wine. As a result, this event would greatly affect modern wine making, including varieties such as Tempranillo.
Function
Tempranillo pairs well with red meat dishes. It can also be paired with other hearty dishes, such as pasta, rice, or tacos, and makes a nice pairing with vegetables as well. The wine has flavors of cherry, dried fig, cedar, tobacco, and dill. Younger wines are fresh and fruity but aging in oak barrels completely transforms the wine into a more serious and mature red wine. The wine can be used for any recipe calling for a young, robust red wine.
Nutrition
The nutritional value for 750 mL of tempranillo: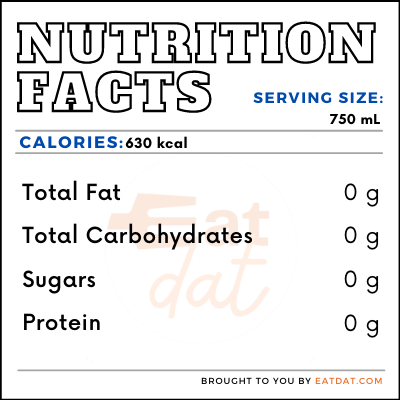 Red wine contains a number of polyphenols such as resveratrol, anthocyanins, catechins, and tannins, which are beneficial for health. Resveratrol, especially, benefits cardiac health. Regular and moderate consumption of red wine can decrease the risk of cancers. It is also effective in reducing the prevalence of blood clots and thrombi. Nonetheless, overconsumption of wine may result in major health complications. These include obesity, change in the brain's functioning patterns, liver cirrhosis, pancreatitis, heart problems, strokes, different types of cancers, as well as impact on general overall immunity.
Commercial production
Tempranillo grapes ideally require warm days and cool nights. They grow best in limestone or clay soils. There are four types of Tempranillo: vin joven, crianza, reserva, and gran reserva. These denote wines that are available with different aging, with vin joven denoting wines that are not aged in oak, to gran reserva, which is aged at least five years. 
For optimum storage, red wine can be kept in a wine cooler. If a wine cooler is not available, it is best to keep the wine bottle in a dark, cool, humid, and still place. Also, it is best to serve Tempranillo and other lighter wines at a cooler temperature (around 55-60 °F). The bottle should be chilled for 30 minutes in the refrigerator before serving. 
Tempranillo recipes
This red wine variety can be enjoyed in many ways. Here are a few recipes using Tempranillo:
FDA regulations
Alcohol is regulated by the  TTB (Alcohol and Tobacco Tax and Trade Bureau), unless they are artisanal products, in which case they are regulated by the FDA. There are strict regulations regarding the governing of any type of wine. Tempranillo wine is classified as a red wine and defined as wine produced by the normal alcoholic fermentation of the juice of sound, ripe grapes. Also, red wine is identified by color. However, there is no specific definition of Tempranillo wine at this time.
References
Madeline Puckette, A Guide to Tempranillo Wine, Wine Folly, https://winefolly.com/tips/tempranillo-wine/ 
Snopek, Lukas et al. "Contribution of Red Wine Consumption to Human Health Protection." Molecules (Basel, Switzerland) vol. 23,7 1684. 11 Jul. 2018, doi:10.3390/molecules23071684, https://www.ncbi.nlm.nih.gov/pmc/articles/PMC6099584/
Saleem, T S Mohamed, and S Darbar Basha. "Red wine: A drink to your heart." Journal of cardiovascular disease research vol. 1,4 (2010): 171-6. doi:10.4103/0975-3583.74259, https://www.ncbi.nlm.nih.gov/pmc/articles/PMC3023893/