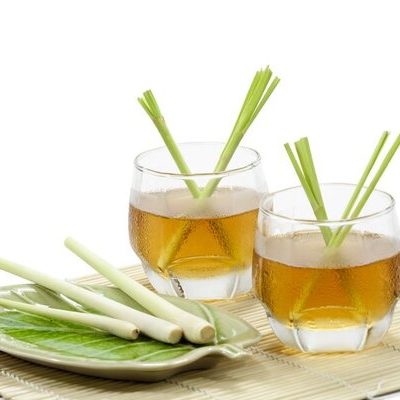 Lemongrass
---
What is Lemongrass?
Lemongrass is a type of grass that is used in cooking. This grass has around 45 sub-species and grows mostly in tropical climates. Lemongrass grows in clusters, with each stalk having a pink base, white core, and tough green husk.
The white core is the portion used for cooking.

The name of this grass comes from the fact that the plant has a mild citrus smell and flavor.
There are two main types of this plant used for cooking:
West Indian

East Indian

, which includes the following varieties:

Sugandhi 

Pragathi

Nima

Cauvery

Krishna

NLG 84

OD 410
Origin of lemongrass
It is native to South Asia, South East Asia, and Australia. This grass is used extensively in Asian cultures, including Thai, Vietnamese, Chinese, Sri Lankan, and Indian cuisines, as well as a form of medicine in Ayurvedic treatments. Other countries such as the Philippines, Brazil, Cuba, Indonesia, and Nigeria also used this grass to treat various disorders and diseases. The oil extracted from this grass has historically been used in different cultures for cosmetic purposes. Lemongrass was even used as a perfume in 17th century Europe.
Nutrition
The nutritional value for a cup of raw lemongrass is: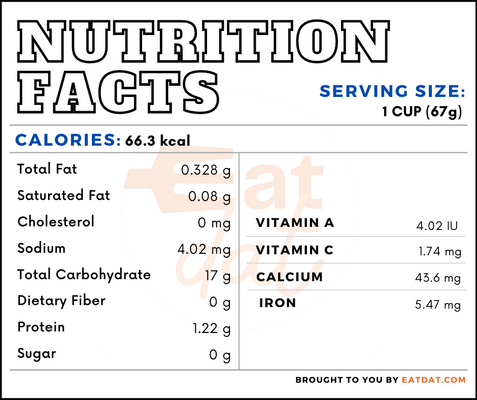 Lemongrass contains a host of vitamins and minerals including vitamin C, niacin, pyridoxine, riboflavin, folate, potassium, sodium, copper, calcium, magnesium, manganese, selenium, phosphorus, iron, and zinc. This grass also has dietary fiber, as well as a range of electrolytes. In addition, it is also rich in bioactive compounds that have antibacterial, anti-inflammatory, antioxidant, and cytotoxic properties. 
Commercial production
This grass is a tropical plant and requires a warm and humid climate with both sunshine and rainfall. It is hardy and can grow in poor soils, as well as on eroded slopes because of their soil-binding properties. This grass can be harvested around 90 days after planting. When it is harvested, the cutting is taken 4 inches from the ground, allowing it to grow again. Most lemongrass is sold to the cosmetic oil industry, but some is sold fresh or dried for culinary purposes. 
India is the top producer of this grass, producing over 2 million pounds of it every year. Other lemongrass producing countries include China, Malaysia, Sri Lanka, and Cambodia. Guatemala is the largest exporter of this grass in the world.
Lemongrass recipes
This is used as a flavoring agent for soups, meats, seafood, rice, and curry, as well as for brewing herbal tea. It is recommended to use the fresh form of this grass for the best results. The dried form of this grass is best used in dishes that simmer and allow the grass time to infuse its flavors. When cooking with this grass, the bulbs must be cut off before using, followed by the stalk being bruised or crushed after the husk is removed. This grass needs to be loosely wrapped and stored in the refrigerator, where it can remain fresh for a few weeks, although it can also be frozen and stored. Bear in mind that dried lemongrass must be stored in airtight containers.
Here are a few popular recipes: 
FDA regulations
Lemongrass is regulated by the FDA under substances that are generally recognized as safe. The two species of this plant that the FDA has approved are Cymbopogon citratus DC and Cymbopogon lexuosus Stapf. Import of this grass is also strictly regulated by the USDA, in order to prevent the entry of new diseases.
References
Kat Smith, What is Lemongrass and How Do You Use It?, One Green Planet, https://www.onegreenplanet.org/vegan-food/what-is-lemongrass/
Hannah Bauman and Maegan Davis, Food as Medicine: West Indian Lemongrass (Cymbopogon citratus, Poaceae), HerbalEGram: Volume 14, Issue 10, October 2017, American Botanical Council, http://cms.herbalgram.org/heg/volume14/10October/FoodasMedicine_Lemongrass.html
Shah, Gagan et al. "Scientific basis for the therapeutic use of Cymbopogon citratus, stapf (Lemon grass)." Journal of advanced pharmaceutical technology & research vol. 2,1 (2011): 3-8. doi:10.4103/2231-4040.79796, https://www.ncbi.nlm.nih.gov/pmc/articles/PMC3217679/