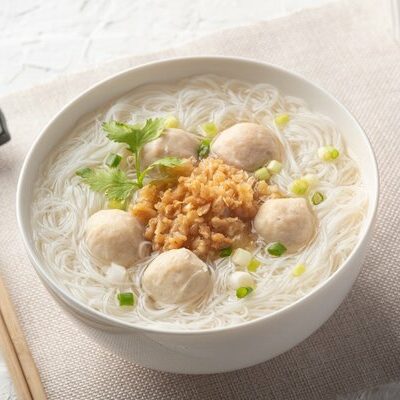 Rice Vermicelli
also known as Rice Noodles
---
What is Rice Vermicelli?
Rice vermicelli is a type of noodle made from rice. It is thin and can be elongated or broken up into small pieces. Some types of vermicelli are also slightly thicker and are used for specific dishes. They have a mild nutty flavor, which makes them perfect for a variety of dishes. These noodles are extensively used in almost all Asian countries.
Rice vermicelli can be consumed in soups, stir-fries, porridges, steamed dishes, salads, and even curries.
Also, they are very versatile in preparing desserts.
The top 5 most popular rice vermicelli brands are:
Three Ladies Brand

Luo Ba Wang

Lotus Foods

Erawan

Ninechef
Origin of rice noodles
Undisputedly, noodles originated in China. There is archaeological evidence to suggest that the Chinese were making noodles as far back as 4000 years ago. There is a gap after that when noodles is recorded as a food during the Han dynasty period about 2,000 years ago. Rice vermicelli was used in areas where rice was grown and wheat was not consumed.
Nutrition
Nutritional profile for rice vermicelli (100 gms):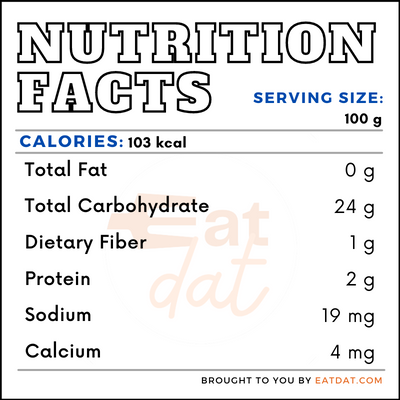 Regular consumption of rice noodles may aid sleep and improves brain health. Brown rice is rich in phytochemicals, phytic acid, antioxidants, and B-vitamins. Most of the nutrients are contained in the bran and germ layers. Brown rice may even help reduce the risk of diabetes, atherosclerosis, cardiovascular diseases, pancreatitis, and certain types of cancers. Also, it helps in lowering cholesterol and blood pressure. However, vermicelli made with white rice may lead to an array of health problems including increased risk of diabetes.
Commercial production
Rice vermicelli is made from flour containing a high amylose concentration of more than 22 percent in order to provide a firm structure to the noodles. First, the flour is filtered, pulverized and shaped into balls. These balls are cooked in boiling water in order to provide gelatinization. Then, they are kneaded to spread the gel uniformly and then cut into thin strands to make the vermicelli. After that, the noodles are put into boiling water, and then, cooled in cold water before left to dry. Instead of this process, sometimes steaming or dry milling is also used.
These noodles can remain fresh for up to 4 days in the refrigerator.
Rice vermicelli recipes
Rice vermicelli is used in a variety of recipes throughout Asia in countries like China, Hong Kong, India, Pakistan, Indonesia, Malaysia, Singapore, Myanmar, Taiwan, and Vietnam. These noodles are often used in stir-fried dishes, soups, salads, and also deep-fried. Here are a few recipes to try:
FDA regulations
There is no standard of specification for rice vermicelli. However, noodles are defined as food prepared by drying formed units of dough made from semolina, durum flour, farina, flour, or any combination of two or more of these, with liquid eggs, frozen eggs, dried eggs, egg yolks, frozen yolks, dried yolks, or any combination of two or more of these, with or without water.
References
Ishfaq Ahmed, Ihsan Mabood Qazi, Zhenxing Li, and Javid Ullah; Rice Noodles: Materials, Processing and Quality Evaluation; (Department of Food Science and Technology, The University of Agriculture, Peshawar, Pakistan), (College of Food Science and Engineering, Ocean University of China, Qingdao, Shandong 266003, China), https://www.paspk.org/wp-content/uploads/2016/10/Rice-Noodles.pdf 
Koga, Minori et al. "PT739. Rice is nice: benefits of rice consumption for brain health." International Journal of Neuropsychopharmacology vol. 19,Suppl 1 69. 27 May. 2016, doi:10.1093/ijnp/pyw044.739, https://www.ncbi.nlm.nih.gov/pmc/articles/PMC5617070/ 
Ravichanthiran, Keneswary et al. "Phytochemical Profile of Brown Rice and Its Nutrigenomic Implications." Antioxidants (Basel, Switzerland) vol. 7,6 71. 23 May. 2018, doi:10.3390/antiox7060071, https://www.ncbi.nlm.nih.gov/pmc/articles/PMC6025443/