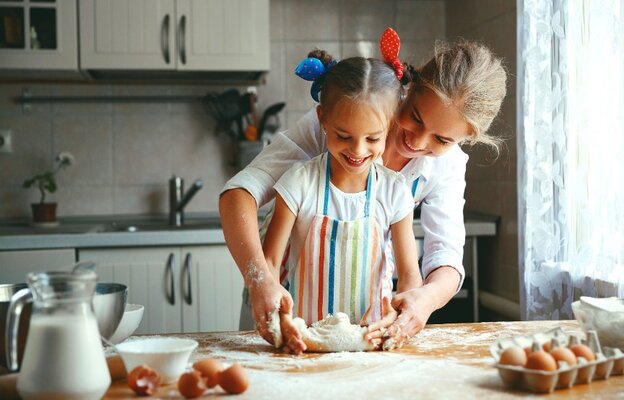 We all want to have our cake and eat it too, but these days many are wondering what can be done to make that slice of cake healthier. This can be for personal reasons related to allergies, health diagnoses, weight loss goals, or even the rising popularity of diets like keto, gluten-free, plant-based, and others. Despite the reason people want to eat healthier baked goods, what is certain is that many are starting to experiment with baking them at home. Read on to learn more about top healthy baked goods trends, what ingredients they require, and what that could mean for home bakers in the US.
What trends are most popular?
Grocery stores are a great place to get an idea of the latest food trends. After all, if food products find their way onto shelves and stay there, that means consumers are buying them. Since food labels are carefully regulated by the FDA, they are a helpful way to spot what shoppers are looking for in their baked goods, including:
Sugar-free
Dairy-free
Nut-free
Grain-free
Keto
Paleo
Vegetarian
Vegan
As people shop for more nutritious bakery products¹, they are also putting on their aprons and venturing into the kitchen to make more of them at home.
What are home bakers hungry for?
Since 2020, when everyone was at home during the pandemic baking banana bread, focaccia, and other goodies, home-baking product sales have been on the rise. In fact, in 2021 alone they jumped up by 24%², with nearly half of American consumers saying they are "avid bakers" who bake at least twice a month. Moreover, as more home bakers are pre-heating their ovens these days, the artisan and "better-for-you" baking trends³ have been singled out as two of the bigger trends for home bakers.
Which ingredients are home bakers using?
Granted that while flour sales doubled³ for some millers in 2021, not all home bakers are sticking to general use all-purpose flour⁴. Some popular alternatives that can be found in home bakers' healthy arsenal include:
Almond flour
Coconut flour
Flax meal
Oats
Seeds
Sugar substitutes (stevia, erythritol, xylitol, etc)
Chickpeas
Dried fruits (dates, raisins, etc)
Protein powder (whey, soy, pea, etc.)
Plant Oils
Plant-based butter
Nut butter
Of course, the goods being baked and the trend being followed will influence the ingredients being used. For example, if someone wants to bake for the keto trend⁵, they may need to substitute more ingredients for the baked goods to be nut-free and dairy-free as well. Additionally, as home bakers continue to substitute ingredients to meet dietary restrictions they will surely be met with functional issues which will need to be troubleshot.
Keeping Guests Happy with Healthy Baked Goods
Achieving the same taste and texture for a dairy-free or sugar-free birthday cake for a children's party can be challenging for home bakers who beginning their foray into healthy baked goods. The best course of action is always to research and test. If you are looking to begin baking more healthy goods, be sure to read up on the proprieties and usage tips for ingredients you are considering. Then, once you do bake, keep notes on the quantity and quality and use that to improve. Happy healthy baking!
References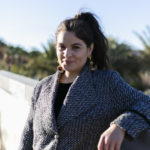 Ashuni Pérez is a writer in the culinary, as well as health and wellness industries. With a background in teaching and digital media, she loves to learn and help others discover more about their food, where it comes from, and how best to prepare it. A foodie through and through, she is always searching for new recipes and the freshest ingredients.