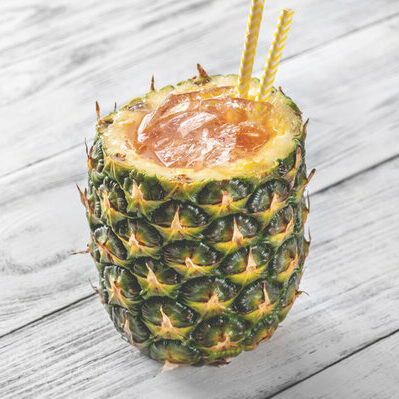 Bahama Mama
---
What is Bahama Mama?
Bahama Mama is a cocktail that uses a blend of fruit juices and coconut rum to give a tropical feel in both appearance and taste. Orange juice, pineapple juice, grenadine, coffee liqueur, coconut rum, and dark rum are important ingredients for this cocktail.
However, lemon juice or lime juice may be substituted instead of orange juice.

The drink has a sweet and refreshing flavor and has a signature yellowish orangish color that is reminiscent of the tropics.
Some of the most popular tropical cocktails include:
Tropical Bay Breeze

Blue Hawaii

Piña Colada

Pineapple Mojito

Creamy Coconut Margarita

Rum Punch

Banana Daiquiri

Painkiller

Bahama Mama

Caipirinha
Origin of bahama mama
This cocktail may have originated in the Caribbean Bahamas. One theory is that it was invented by Oswald Greenslade. Another legend attributes the drink to the 1950s song of the same name. A third origin story gives credit to Dottie Lee Anderson, who was a dancer at the Nassau Beach Hotel, where she was known by that name. There are multiple other theories as to the origin of this famous cocktail. 
Nutrition
Nutritional profile for Bahama Mama (1 cocktail/110g):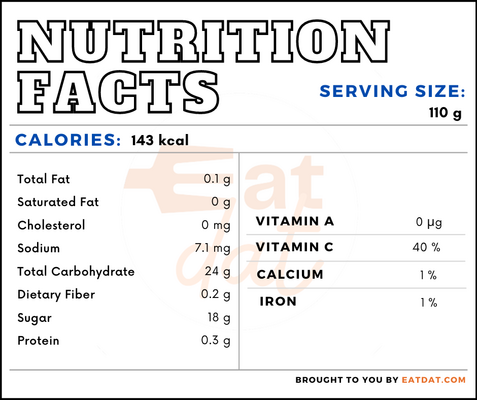 The Bahama Mama is rich in vitamin C and potassium. The flavonoids, hesperidin and naringenin, present in orange juice help in reducing oxidative stress. Regular consumption of orange juice may help in reducing the risk of cancer and coronary artery diseases. Also, it may help in reducing cholesterol and blood pressure. Pineapple juice contains a lot of nutrients necessary for the human body, such as vitamin C, manganese, potassium, magnesium, copper, vitamin B6, and folate. Additionally, pineapple juice has polyphenolic compounds, which offer protection against cancers, cardiovascular diseases, diabetes, osteoporosis, and neurodegenerative diseases. 
Though the pomegranates in the grenadine may help in preventing or reducing certain conditions such as high blood pressure, high cholesterol, oxidative stress, hyperglycemia, and inflammation, the high sugar content may be a concern. Furthermore, overconsumption of alcohol can result in a change in the brain's functioning patterns, liver cirrhosis, pancreatitis, heart problems, strokes, different types of cancers, as well as affect overall immunity. It is best to consume this drink responsibly and in moderation. 
Commercial production
The original Bahama Mama blends the flavors of tropical fruits, coconut, coffee, and alcohol. First, the dark rum and coconut rum, coffee liqueur, pineapple juice, and the citrus juices (orange or lemon) are poured into a cocktail shaker filled with ice and shaken well. Then, the liquid is poured into a tall glass such as the hurricane glass or Collins glass, which is already filled with cracked ice. The cocktail is often served with a strawberry, pineapple wedge, or maraschino cherry as a garnish. The recipe may be modified to omit or replace one or more ingredients. 
Bahama mama recipes
This cocktail is a tropical cocktail that can also be used to flavor desserts and baked goods. Here are a few recipes to try:
FDA regulations
Rum is defined by the TTB as spirit distilled from the fermented juice of sugar cane, sugar cane syrup, sugar cane molasses or other sugarcane by-products and bottled at not less than 40% ABV. Flavored rum refers to rum flavored with natural flavoring materials, with or without sugar, and bottled at minimum 30 percent ABV. The name of the predominant flavor, in this case, coconut, shall appear as part of the class and type designation – coconut flavored rum. Liqueur is defined as flavored spirits mixed with fruits, flowers, plants, or juices. There is no specific standard of identity for coffee liqueur.
The FDA defines orange juice as the unfermented juice obtained from mature oranges. The juice must not contain seeds, peel, or excessive pulp. Orange juice must have at least 11.8 percent concentration. Lemon juice is defined as the unfermented juice obtained from ripe lemons from which seeds and excess pulp are removed. The FDA defines pineapple juice as the juice obtained from the flesh of ripe pineapples and having at least 12.8 percent concentration. Grenadine is defined as a syrup or beverage obtained from fruit juices and sugar syrup, in which the characteristic flavor may be obtained from a mixture of blackcurrant juice and other fruit juices.
References
Albers, Alison Burke et al. "Flavored alcoholic beverage use, risky drinking behaviors, and adverse outcomes among underage drinkers: results from the ABRAND Study." American journal of public health vol. 105,4 (2015): 810-5. doi:10.2105/AJPH.2014.302349, https://www.ncbi.nlm.nih.gov/pmc/articles/PMC4358196/
Dr. James Espey, The Truth Behind the Truth of Malibu Rum, International Opulence, https://internationalopulence.com/malibu-rum/ 
Carol Galbicsek, Effects of Alcohol, Alcohol Rehab Guide, https://www.alcoholrehabguide.org/alcohol/effects/