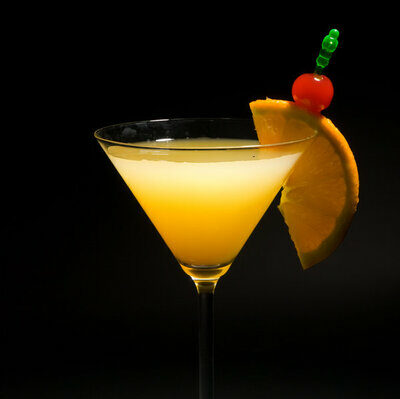 Bronx
---
What is the Bronx?
The Bronx is a cocktail of American origin. It dates back to the pre-Prohibition era of cocktails in the US and was one of the most famous cocktails in the 1930s. It is named after one of the boroughs of New York City, and probably after the opening of the Bronx zoo. The cocktail is made with dry gin, dry vermouth, sweet vermouth, and orange juice.
It has an orange color and a mildly sweet and fruity flavor.

This cocktail is considered to be a classic aperitif cocktail, and is especially popular in winters when fresh oranges are widely available.
Some of the most famous cocktails from New York include:
Manhattan

Martini

Cosmopolitan

Old Fashioned

Red Snapper Bloody Mary

Brooklyn

New York Lemonade

Appletini

Long Island Iced Tea

Bronx
Origin of the bronx
This cocktail is believed to have been created after an enterprising bartender visited the Bronx Zoo, which had just opened in November 1899. In 1901, the first mention of the drink appeared in the newspaper, The Virginia Enterprise. The original version called for Plymouth gin, French vermouth, Italian vermouth, orange bitters, orange juice, and orange peel. Another story credits the invention of the cocktail to the bartender at the Waldorf-Astoria Hotel. When challenged to create a new drink, legend has it he poured some gin over his Duplex and mixed it up with orange juice.
Nutrition
Nutritional profile for The Bronx (1 glass):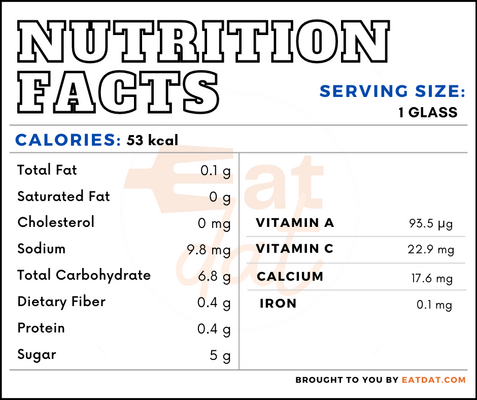 A unit of 100 ml of vermouth wine with 18.8 mg alcohol contains 220 mg polyphenol compounds. These antioxidants can protect the body against heart diseases, diabetes, and give a general health boost. However, vermouth has been found to contain asbestos fibers, which can cause cancer. Furthermore, overconsumption of alcohol can lead to several health problems, including affecting the brain's functioning patterns and general lowering of immunity. Therefore, it is best to consume the Bronx responsibly and in moderation. 
Commercial production
To prepare the Bronx, the main ingredients required are dry gin, dry vermouth, sweet vermouth, and orange juice. First, the orange juice is prepared and all the ingredients are put into a cocktail shaker along with ice. Then, the mixture is shaken well until chilled and poured into a chilled glass. Finally, the garnish is usually a slice of orange.
Bronx recipes
This drink can easily be adapted to make different drinks. Here are a few recipes to try out:
FDA regulations
The TTB classifies gin as a product obtained by original distillation from mash, or by re-distillation of the distilled spirits, with juniper berries and other aromatics. Gin must be bottled at 80⁰ proof. Different types of gin are covered under this description. Also, vermouth is defined as an aperitif wine, which must have a grape base. Pasteurized orange juice is defined as food prepared from the unfermented juice of mature oranges after removal of the seeds. It may or may not contain pulp. The juice must contain at least 11.8 percent of pure orange juice.
References
Simon Difford, Bronx Cocktail, Difford's Guide for Discerning Drinkers, https://www.diffordsguide.com/encyclopedia/1670/cocktails/bronx-cocktail
Hughes, N. (1992), "Gin", Nutrition & Food Science, Vol. 92 No. 4, pp. 14-16. https://doi.org/10.1108/EUM0000000000962 
National Research Council (US) Committee on Diet and Health. Diet and Health: Implications for Reducing Chronic Disease Risk. Washington (DC): National Academies Press (US); 1989. 16, Alcohol., https://www.ncbi.nlm.nih.gov/books/NBK218766/ 
Is it time to rethink how much you drink?, Harvard Health Publishing, Harvard Medical School, https://www.health.harvard.edu/heart-health/is-it-time-to-rethink-how-much-you-drink