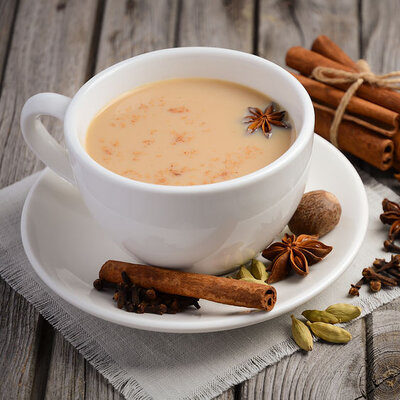 Chai
also known as Masala Chai
---
What is Chai?
Chai is an Indian tea produced by boiling black tea in water and adding ingredients like milk, spices, and herbs. The word "chai" simply means tea in Hindi.
This milky and sweet tea comes in different flavors but commonly features cinnamon, cardamom,

ginger

, and other spices.

This tea has gained popularity in the US, where it is used as a tea flavor rather than a tea itself. 
In India, this beverage is widely consumed, making the country the largest market and biggest manufacturer of this tea.
The top ten most popular chai brands are:
Teapig

Morrisons

Pure Leaf 

ASDA

Co-op Irresistible 

Twinings

Tesco 

M&S

M&S Spiced Tea Infusion

Cartwright and Butler 
Origin of chai
This tea originated in India about 5,000 years ago. It was a period when kings were served tea made from spices to elevate their mood, reduce stress, aid digestion, and maintain overall body performance. However, the tea's popularity soared with colonization, and when the British colonized India, they are said to have added black tea to the beverage. Later in the 1900s, milk was also introduced to this spiced tea. Today, Indians still consume their favorite tea, although it is now popular around the world.
Nutrition
A 100 mL serving contains: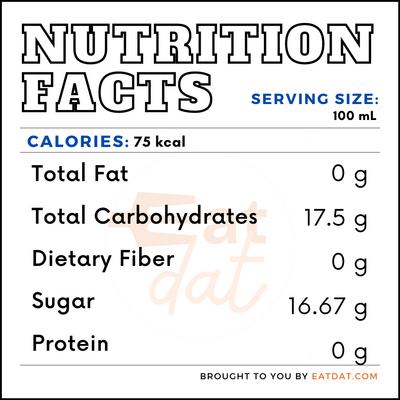 This tea, and the spices used in it, offer several health benefits. First of all, cinnamon can promote heart health and may reduce blood pressure. Also, studies have shown that ginger may help reduce blood sugar levels and minimize nausea. Nonetheless, overconsumption of this tea may result in some side effects. This tea contains caffeine, and too much caffeine is not suitable for the body. Excessive consumption of caffeine may result in restlessness, sleeping disorder, constipation, and even anxiety. 
Commercial production
It is commercially produced like most teas. Production involves first harvesting the plant. Then, the plants undergo a withering process to reduce their moisture content by 30%. After that, comes the fixing stage. This involves using a tumbler or saucepan to deep dry the plant and remove water content. 
Next, comes the oxidation stage, in which the plants are oxidized to develop their flavor. During oxidation, the leaves are left to ferment and change color. Then, the leaves are shaped through rolling and are subsequently dried. Finally, the leaves are packed into tea bags.
Application
To make this at home, you can use the dried plant or packaged tea. Once opened, store this tea at room temperature. It's vital to keep this tea way from light and heat to maintain its freshness. Also, it should be kept away from moisture, so avoid refrigerating or freezing it.
Chai recipes
This tea blends well with both foods and drinks. Here are some popular recipes to try:
FDA Regulation
The Food & Drug Administration has no specific regulations for this tea, although it has standards and specifications for the tea bags or infusers, which must be adhered to. Additionally, tea leaves and tea are among the foods that are exempt from nutrition labeling. The USDA covers other aspects of production, import, and packaging for teas. It also governs instant mixes, including green teas, flavored black teas, decaffeinated, etc. However, all processing must be done in accordance with the sanitary and safety requirements of the FDA.
References
Priya Krishna. "What Is Chai and How to Make It." Food & Wine, www.foodandwine.com/tea/chai-tea/what-is-chai-how-to-make-chai.  
Petre, Alina. "How Chai Tea Can Improve Your Health." Healthline, Healthline, 2017, www.healthline.com/nutrition/chai-tea.
Teabox. "Tea Processing Steps: Tea Making And Manufacturing Process – Teabox." Tea 101, Tea 101, 25 May 2017, tea101.teabox.com/tea-processed-classified/