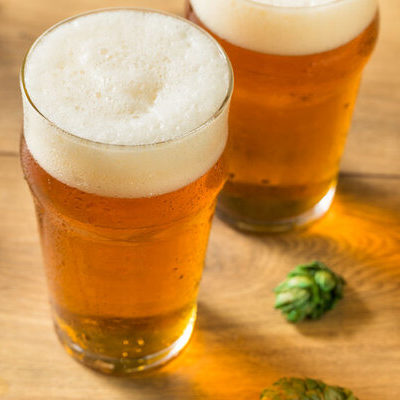 Pale Ale
---
What is Pale Ale?
Pale ale is a type of beer that is made with pale malt, a roasted malt that is lighter in color. This drink is malty and medium-bodied. It strongly features hops in aroma and flavor, and has a mild bitter taste to balance the sweetness from the malts.
There are different varieties of this beverage, such as American, India pale ale (IPA), English bitter, strong pale ale, red ale, and bière de garde.

Most of these beers have an ABV of between 4 to 6 percent.
Some of the most popular brands include:
Biscayne Bay

Ghostfish Vanishing Point

Devil's Backbone Striped Bass

Squatters Full Suspension

Alma Mader Brewing

Bent Water Brewing Company Suborbital

Moonraker Brewing Co. Bone Frog

New Image Single By Choice: Motueka

Mikerphone Mikerphone Drop
Origin of pale ale
This beverage has a history that spans about 300 years. In 1642, the development of coke as a fuel for roasting the malt in England was the beginning of this beverage. This method produced a lighter malt without the smoke. The first mention of the term 'pale ale' was in 1703, after which it quickly gained popularity. Also, these ales were commonly called 'bitters'. Today, this alcoholic beverage and its myriad varieties are very popular around the world. 
Nutrition
Nutritional value of pale ale (100mL):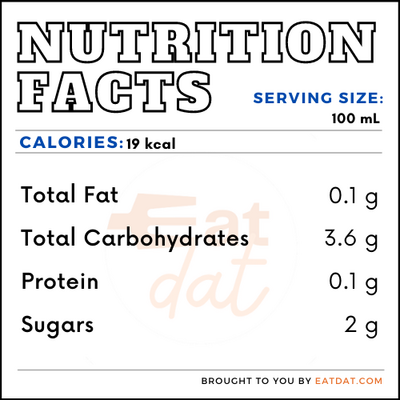 Actual nutritional profile may vary from brand to brand, most pale ales contain proteins, amino acids, minerals like potassium, phosphorus, calcium, sodium, and silicon, as well as vitamins such as folic acid and folate. Also, this beverage may contain bioactive compounds with physiological properties and help in preventing neurological degenerative diseases. However, overconsumption of this alcoholic beverage can lead to health problems, including liver cirrhosis, pancreatitis, high blood pressure, stroke, and different types of cancers.
Commercial production
The top beer producing countries in the world are China, the USA, Brazil, Germany, Russia, Mexico, Japan, the UK, Poland, and Spain. The highest beer consumption can be found in Czechia, Namibia, Austria, Germany, Poland, Ireland, Romania, Seychelles, Estonia, and Lithuania.
To make a traditional ale, the malts and hops are first boiled for about 15 minutes. Caramel and chocolate malts may be added. Then, the grains are mashed at a lower temperature for about 90 minutes to break down the complex sugars. After that, yeast is added for fermentation and this ale is allowed to ferment for a set period of time. Finally, the resulting brew is checked for quality and bottled. 
Pale ale recipes
This beverage can be used in an array of recipes to achieve a unique flavor. The beverage may also be paired with a variety of dishes, and goes well with anything from spicy food to burgers. Here are a few recipes:
FDA regulations
All alcohol related products are regulated by the Alcohol and Tobacco Tax and Trade Bureau (TTB) in the US. Pale ale is classified as a malt beverage and defined as a malt beverage containing 0.5% or more alcohol by volume. Some varieties of this beverage must also be defined in geographical terms. 
References
Rehm, Jürgen. "The risks associated with alcohol use and alcoholism." Alcohol research & health : the journal of the National Institute on Alcohol Abuse and Alcoholism vol. 34,2 (2011): 135-43., https://www.ncbi.nlm.nih.gov/pmc/articles/PMC3307043/ 
The Tale of Pale Ale, Anchor Brewing Blog, https://www.anchorbrewing.com/blog/the-tale-of-pale-ale/  
Sánchez-Muniz, Francisco José et al. "The Nutritional Components of Beer and Its Relationship with Neurodegeneration and Alzheimer's Disease." Nutrients vol. 11,7 1558. 10 Jul. 2019, doi:10.3390/nu11071558, https://www.ncbi.nlm.nih.gov/pmc/articles/PMC6682961/