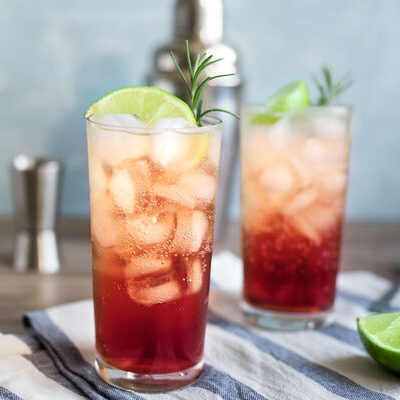 Sloe Gin
---
What is Sloe Gin?
Sloe gin is a gin liqueur of British origin. It is made of ripe sloe berries (a fruit that is related to plum), sugar, and gin. The alcohol has a deep ruby red color, as well as a sweet and tart taste with notes of herbs and almonds. Some cheaper brands use other neutral spirits to make this beverage, but high-quality brands use gin.
Every January, competitions take place in the UK to find the best local distillers of this alcoholic beverage.

Some similar liqueurs from other countries are schlehenlikör (Germany), patxaran (Spain), tarninówka (Poland), and bargnolino (Italy).
Some of the most popular brands include:
Hayman's

Boodles Mulberry Gin

Solway Spirits

Gordons 

Pickering's

Sipsmith

Warner Edwards

6 O' Clock

Greenall's

Monkey 47
Origin of sloe gin
This cocktail is of English origin and has been a traditional Christmas drink for several generations. However, the Enclosure Acts of the 17th century, which led to privatization of public property and increased homelessness and poverty, were the impetus behind the creation of this liqueur. To protect these newly formed private properties, landlords fenced their lands with blackthorn hedgerows. This led to the harvest of large amounts of sloe berries throughout the country, which were then steeped in alcohol and sold to people from the lower classes. In the 19th century, production of better quality gin began. This beverage would reach its peak of popularity between the 1920s and 1960s.
Nutrition
A single serving (30 ml) can have up to 223 calories. This liqueur offers the following nutritional profile: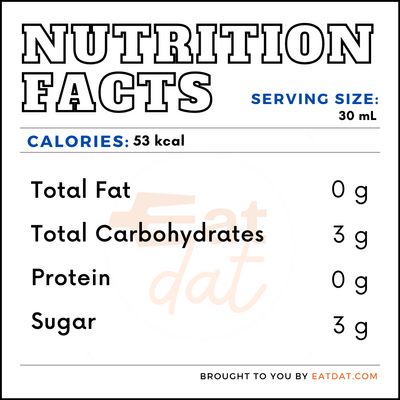 Gin has no nutritional value and without any vitamins and minerals, provides empty calories. Nonetheless, it does contain antioxidants and phenols. Additionally, sloe berries provide polyphenols, flavonoids, and antioxidants. Consumption of these berries may help in reducing the risk of diabetes, cardiovascular diseases, obesity, cancer, Alzheimer's Disease, and inflammatory bowel disease. However, as with all types of alcohol, this liqueur should be consumed responsibly and in moderation. 
Commercial production
A good quality cocktail must be made with gin and have a mildly sweet and tart taste with overtones of almond. Low-quality varieties are often extremely sweet to mask the neutral spirit base and artificial flavorings. In the UK and European Union, this beverage is made of sloe berries. Whereas, in other countries such as the US, it may be made of alternative ingredients like beach plums, because sloe berries are not abundantly available everywhere. 
The main ingredients used for preparing this are gin, sloe berries, sugar, and almond extract. First, the sloes are washed and frozen until the skins split. Then, the sloe berries, sugar, gin, and a splash of almond essence are combined and sealed in barrels for a few weeks until the flavors all blend in. Finally, the beverage goes through filtration before being bottled and distributed.
Sloe Gin recipes
This cocktail is perfect for drinking on its own. Still, it is a versatile drink that can provide a distinct taste to cocktails. In some cases, this liqueur maybe even used for cooking. Here are a few recipes:
FDA regulations
The TTB classifies sloe gin as a liqueur/cordial. The organization defines it as a liqueur or cordial deriving its main flavor characteristic from sloe berries.
References
Exploring the History of Sloe Gin, Sipsmith Blog, Sipsmith London, https://sipsmith.com/exploring-the-history-of-sloe-gin/ 
IARC Working Group on the Evaluation of Carcinogenic Risks to Humans. Alcohol Consumption and Ethyl Carbamate. Lyon (FR): International Agency for Research on Cancer; 2010. (IARC Monographs on the Evaluation of Carcinogenic Risks to Humans, No. 96.) 1, Exposure Data., https://www.ncbi.nlm.nih.gov/books/NBK326559/
Zhang, Yu-Jie et al. "Antioxidant Phytochemicals for the Prevention and Treatment of Chronic Diseases." Molecules (Basel, Switzerland) vol. 20,12 21138-56. 27 Nov. 2015, doi:10.3390/molecules201219753, https://www.ncbi.nlm.nih.gov/pmc/articles/PMC6331972/