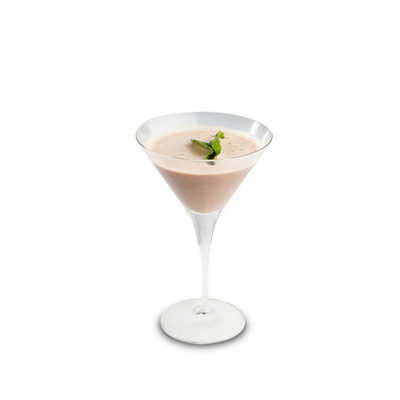 White Chocolate Liqueur
---
What is White Chocolate Liqueur?
White chocolate liqueur is a type of liqueur made from white chocolate, cream, and an alcohol base. This type of liqueur is less common than dark chocolate or chocolate cream liqueurs but is still considered a part of the chocolate liqueur business. It has a creamy and sweet taste that works well as an after-dinner drink.
Also, it may be used in cocktails, coffee, and preparing desserts due to its chocolatey flavor.

There are three types of chocolate liqueur, including liqueur, cream liqueur, and

crème de cacao

, with this falling under the cream liqueur category.
The top 10 most popular chocolate liqueur brands on the market are:
Tempus Fugit Crème De Cacao

Patrón XO Cafe Dark Cocoa

Dorda Double Chocolate Liqueur

Bottega Nero Cioccolato Gianduia

Godiva Dark Chocolate Liqueur

Sheelin Liqueur

Baileys Chocolate Cherry

Godiva Liqueur

Eastside Holiday Peppermint Bark Liqueur

Bicerin Italian Chocolate Liqueur
Origin of white chocolate liqueur
Cocoa was cultivated extensively in South America approximately 5,300 years ago. At that time, the Rama tribe of Nicaragua made white chocolate from cocoa butter. Cacao beans were brought to Europe by colonizing Spaniards, eventually leading to French monks using the beans to prepare liqueur. Later on, the first white chocolate bar was created by Nestlé in Switzerland in the 1930s. As chocolate liqueur became popular in the late 20th century, it is possible that white chocolate liqueur rose to fame then, as well.
Nutrition
The nutritional profile for white chocolate liqueur is: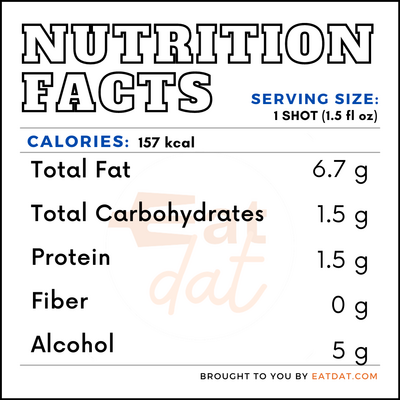 White chocolate contains only cacao cream, which is rich in antioxidants and essential fatty acids. It can help in reducing the risk of diabetes, cardiovascular diseases, and stroke. Furthermore, it is a rich source of calcium and helps in maintaining skin and bone health. However, like any other alcoholic drink, this liqueur has its downsides. Overconsumption of alcohol can result in a change in the brain's functioning patterns, liver cirrhosis, pancreatitis, heart problems, strokes, different types of cancers, as well as affect overall immunity.
Commercial production
All that is required to prepare white chocolate liqueur is white chocolate, cream, sugar, vanilla essence, and rum. Nonetheless, the quantities and methods can vary from producer to producer. This liqueur stores well, if kept in the fridge. 
White chocolate recipes
This liqueur provides a unique sweetness to cocktails and desserts. Here are a few recipes:
FDA regulations
All alcohol related products are regulated by the Alcohol and Tobacco Tax and Trade Bureau (TTB) in the US. Liqueurs are defined as flavored spirits product containing not less than 2½% by weight sugar, dextrose, levulose or a combination thereof made by mixing or redistilling any class or type of spirits with or over fruits, flowers, plants or pure juices therefrom or other natural flavoring materials or with extracts derived from infusions, percolation or maceration of such materials. White chocolate liqueur has no specific definition given by the TTB. However the FDA defines white chocolate, a major component of the alcohol, as the solid or semi plastic food prepared by intimately mixing and grinding cacao fat with dairy ingredients and nutritive carbohydrate sweeteners.
References
Drew Haines, What is Chocolate Liquor? Guide to Chocolate Liquor vs Chocolate Liqueur, Respect the Chocolate, https://respectthechocolate.com/chocolate-liquor/ 
Katz, David L et al. "Cocoa and chocolate in human health and disease." Antioxidants & redox signaling vol. 15,10 (2011): 2779-811. doi:10.1089/ars.2010.3697
https://www.ncbi.nlm.nih.gov/pmc/articles/PMC4696435/