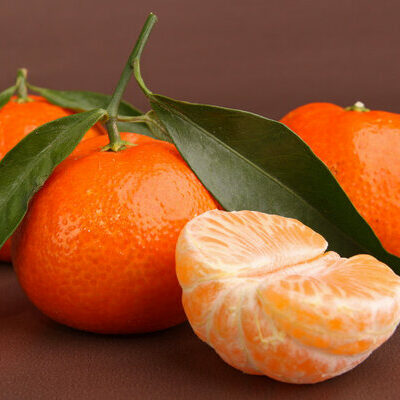 Clementine
---
What is a Clementine?
Clementine is a citrus fruit that is similar to an orange. The name comes from Clément Rodier, a French missionary who was the first to develop the variety in Algeria. It is a hybrid between mandarin and sweet orange. The fruit has a smooth, deep orange peel and juicy and sweet orange-colored flesh within.
They are smaller than other varieties of oranges, are typically seedless, and also have a slight oval shape.

These sweet fruits are often consumed fresh, but are also made into juices, sorbets,

ice creams

, and

smoothies

, used in baked goods, and desserts, as well as in salads.
Some popular ways to use this citrus fruit include:
Salads

Stir-fries

Baked goods

Popsicles

Parfaits

Preserves

Coleslaw
Origin of clementine
This fruit is believed to be a spontaneous hybrid fruit that developed in the 19th century in Algeria. A French monk, Clément Rodier, found it growing in the garden of the orphanage under his control. However, some historians believe that the fruit had much older origins in China, where it has been growing for thousands of years. This Chinese variety, known as the Mandarin orange, descended from wild oranges that grew in India over 3,000 years ago.
Nutrition
Nutritional profile for clementine (1 fruit):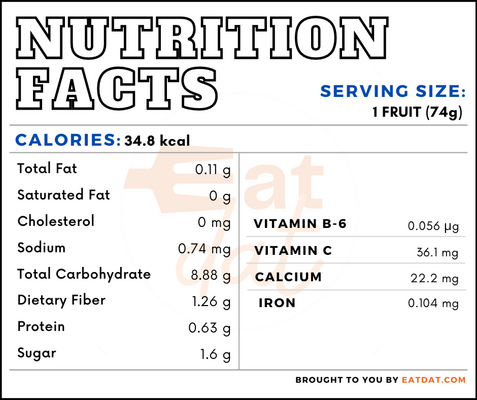 This fruit is rich in calcium, potassium, and vitamin C. Also, it contains magnesium, phosphorous, folate, and choline in decent quantities. Regular consumption of clementines can help in preventing cancers, neurological diseases, cardiovascular diseases, and diabetes.
Commercial production
China is the largest producer of this fruit, followed by Spain, Turkey, Brazil, Egypt, Japan, Iran, South Korea, Morocco, and Italy.
Clementines are a cold season crop. They thrive in full sun and slightly acidic, sandy, well-drained soils. Trees begin producing fruit within two years of planting. The harvesting must be done only once they are fully ripe because these fruits don't ripe once plucked. Clementines can be stored in the refrigerator for up to three weeks.
Clementine recipes
Clementines can be used in preparing baked goods and desserts. Also, they are popular in jams, jellies, and preserves. They are sometimes also useful for marinading meats to provide a rich and sweet flavor. Some ways to use clementine in dishes are:
FDA regulations
The FDA describes all fresh fruits, including this citrus fruit, as raw agricultural commodity and strictly regulates all aspects of their growing, harvesting, packing, and storage. 
References
A Brief History of Clementines at Christmas, Arts & Culture, Toast Magazine, https://www.toa.st/blogs/magazine/a-brief-history-of-clementines-at-christmas 
Everything You Need to Know About Clementine Trees, This Old House, https://www.thisoldhouse.com/gardening/21333881/clementine-trees 
Lv, Xinmiao et al. "Citrus fruits as a treasure trove of active natural metabolites that potentially provide benefits for human health." Chemistry Central journal vol. 9 68. 24 Dec. 2015, doi:10.1186/s13065-015-0145-9, https://www.ncbi.nlm.nih.gov/pmc/articles/PMC4690266/