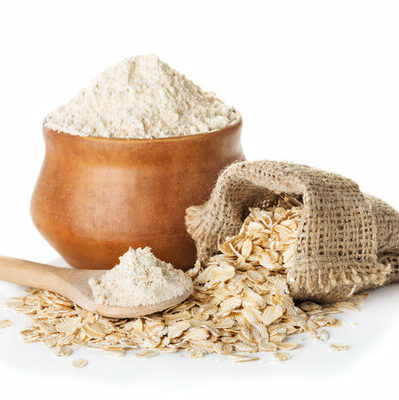 Oat Flour
---
What is Oat Flour?
Oat flour is a whole grain flour made from ground oat groats. It is often used as a gluten-free alternative to wheat flour. This flour has a coarse texture and a more nutty flavor than other flours. Oat flour is commonly used in preparing baked goods which don't require the flour to rise.
Most baked goods usually use a 3:1 ratio of wheat flour to oat flour, respectively.

This flour may be prepared easily at home, though there are several brands easily available in the market. 
The top 10 most popular oat flour brands are:
Anthony's

Muscle Feast

Bob's Red Mill

PuroRaw

Naturtonix

Better Body Foods

Terrasoul Superfoods

Lifesource Foods

Prairie 

Arrowhead Mills
Origin of oat flour
Though oats have been in existence for several millennia, they were initially considered a weed by humans. This crop most likely originated in Asia Minor. It was one of the last grains to be cultivated. Ancient Romans considered it a diseased grain. However, Ancient Greeks used it as a medicine for skin problems. Oats were first cultivated around 1500 AD in Northern Europe. 
Nutrition
Nutritional profile for oat flour (100 grams, partially debranned):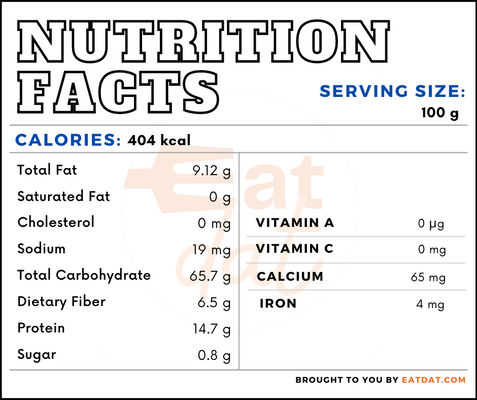 Oat flour is rich in magnesium, phosphorus, potassium, and lutein + zeaxanthin. Also, it contains calcium, sodium, selenium, folate, choline, and betaine in decent quantities. Furthermore, oats are a good source of complex carbohydrates and proteins with amino acid balance. They can help in building up a healthy immune system and in preventing diabetes.
Commercial production
Russia is the largest producer of oats, followed by Canada, Poland, Finland, Australia, the USA, Spain, the UK, Sweden, and Germany. Oat flour is prepared by milling oatmeal on stones and sifting out the fine material. Also, it may be prepared with kiln dried hulled oats or rolled oats using the same grinding process. Moreover, it may be considered as a by-product of oat bran production.
Oat flour recipes
This flour is mostly used in preparing pancakes, breads, or pies. In addition, it may be used as a substitute for wheat flour. Here are a few recipes:
FDA regulations
Oats are defined as a grain that consists of 50 percent or more of oats and may contain at most 25 percent of wild oats and other grains. There are different types of oats such as bleached, bright, ergoty, extra-heavy, garlicky, heavy, smutty, and thin. Whole oat flour is defined by FDA as flour produced from 100 percent dehulled, clean oat groats by steaming and grinding, and containing at least 4 percent of beta-glucan soluble fiber and a total dietary fiber content of at least 10 percent. There must be no significant loss of oat bran in the final product. 
References
Ravi Menon, Tanhia Gonzalez, Mario Ferruzzi, Eric Jackson, Dan Winderl, Jay Watson, Chapter One – Oats—From Farm to Fork, Editor: Jeyakumar Henry, Advances in Food and Nutrition Research, Academic Press, Volume 77, 2016, Pages 1-55, ISSN 1043-4526, ISBN 9780128047729, https://doi.org/10.1016/bs.afnr.2015.12.001., https://www.sciencedirect.com/science/article/abs/pii/S1043452615000832 
Zhang, Kailong et al. "Oat-Based Foods: Chemical Constituents, Glycemic Index, and the Effect of Processing." Foods (Basel, Switzerland) vol. 10,6 1304. 7 Jun. 2021, doi:10.3390/foods10061304, https://www.ncbi.nlm.nih.gov/pmc/articles/PMC8229445/ 
Chen, Oliver et al. "The Role of Oat Nutrients in the Immune System: A Narrative Review." Nutrients vol. 13,4 1048. 24 Mar. 2021, doi:10.3390/nu13041048
https://www.ncbi.nlm.nih.gov/pmc/articles/PMC8063794/