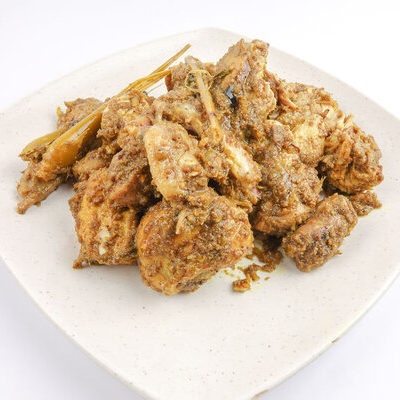 Rendang
---
What is Rendang?
Rendang is an Indonesian dish, originating in West Sumatra, and is the traditional food of the Minangkabau people. It is usually made with beef but other meats, such as pork and chicken, may be substituted. The dish is prepared in the form of a curry with a coconut milk base and is slow cooked with a spice mixture.
Rendang is also popular in other South East Asian countries like Malaysia, Singapore, the Philippines, and Brunei.

The term 'rendang' actually comes from a philosophical concept referring to a special process that makes the beef tender and flavorful.
Some of the most popular Indonesian dishes include:
Satay

Beef Rendang

Fried Rice

Nasi Rawon 

Sop Buntut

Siomay

Indomie

Nasi Uduk

Sweet Martabak

Pempek
Origin of rendang
This dish is known to have been prepared by the Minangkabau people of Western Sumatra as far back as the 8th century. They associated this dish with patience, wisdom, and persistence, due to the long cooking process. Other historians assess that it is closely associated with the spread of Islam in Indonesia, especially attributed to Sheikh Burhanuddin. The earliest written record of this is a Malay manuscript called Hikayat Amir Hamzah, written in the 16th century. Red meat was not a part of the diet of Indonesians until the 16th century, when Europeans and Arabs introduced the concept of eating beef and other livestock. Rendang made it to the top of CNN's list of "World's 50 Best Foods" in 2017, and was also named Indonesia's national dish in 2018.
Nutrition
One serving of beef rendang contains approximately: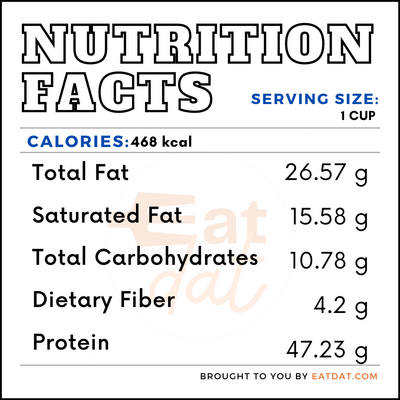 The dish is high in fats, sodium, protein, and fiber.  It also contains micronutrients, such as vitamins A and C, iron, calcium, and potassium. Also, the dish is low in carbohydrates. Beef and coconut milk result in a rich dish, which was traditionally only consumed on special occasions. However, regular consumption of rendang may lead to obesity, cardiovascular diseases, and high blood pressure. 
Commercial production
Rendang is traditionally prepared using beef, but other meats may also be used. The meat is cooked in a mixture of spices known as rempah. This spice mix may contain ingredients, such as garlic, onion, red chilies, pepper, lemongrass, ginger, turmeric, star anise, galangal, bay leaf, kaffir lime leaf, and turmeric leaf. After that, coconut milk is added and the dish is left to simmer, which makes the meat flavorful and tender. The meat is cooked until the gravy is completely absorbed. Then, pounded and toasted coconut is added to the meat before serving. The process usually takes about 8 hours of slow cooking.
Rendang recipes
This dish can be made out of different meats, and different countries have their variation in the ingredients and spice mixes used in its preparation. Here are a few recipes:
FDA regulations
The FDA does not currently have any regulations regarding this dish. However, the USDA regulates all meat products, including beef, which is defined as the meat from full-grown cattle that are about 2 years old. Grading of beef and beef products is optional, though inspection for safety and suitability of the meat is mandatory. Beef can be classified into four main categories: chuck, loin, rib, and round, depending on which part of the animal the cut comes from. Furthermore, the FAO of the United Nations defines coconut milk as the dilute emulsion of comminuted coconut endosperm (kernel) in water with the soluble and the suspended solids distributed. 
References
Rahman, F. Tracing the origins of rendang and its development. J. Ethn. Food 7, 28 (2020). https://journalofethnicfoods.biomedcentral.com/articles/10.1186/s42779-020-00065-1 
Muthia Nurmufida, Gervasius H. Wangrimen, Risty Reinalta, Kevin Leonardi, Rendang: The treasure of Minangkabau, Journal of Ethnic Foods, Volume 4, Issue 4, 2017, Pages 232-235, ISSN 2352-6181, https://www.sciencedirect.com/science/article/pii/S2352618117301270 
Harmayani, E., Anal, A.K., Wichienchot, S. et al. Healthy food traditions of Asia: exploratory case studies from Indonesia, Thailand, Malaysia, and Nepal. J. Ethn. Food 6, 1 (2019). https://journalofethnicfoods.biomedcentral.com/articles/10.1186/s42779-019-0002-x