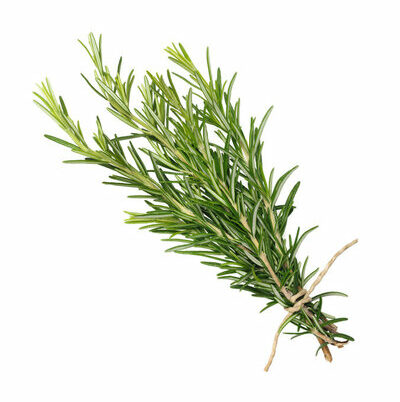 Rosemary
---
What is Rosemary?
Rosemary is a plant with leaves used as a seasoning or herb. It has a piney and woodsy flavor, works as an aromatic, and part of its appeal comes from its lingering aroma. This herb's leaves are a deep green in color and have the appearance of pine needles. It belongs to the same family as mint and sage.
While it is used both fresh and dried, the dried leaves are often powdered or chopped because of their toughness.

It is extensively used for seasoning

meat

,

vegetables

, soups, fish, and salads.
The top ten most popular herbs are:
Basil

Cilantro

Dill

Mint

Oregano

Italian Parsley

Curly Parsley

Rosemary

Sage

Thyme 
Origin of rosemary
This herb has been cultivated in ancient cultures in the Mediterranean region for several centuries. There is archaeological evidence of King Ramesses III of Egypt offering this herb to Amon. Also, it was prominent in Ancient Roman and Greek cultures. The herb was used to enhance memory, embalm bodies, and bring good luck. In addition, this herb is important in some Christian mythology. Even today, this herb has cultural, historical, and religious significance in many countries around the world.
Nutrition
Nutritional profile for rosemary (1 tbsp):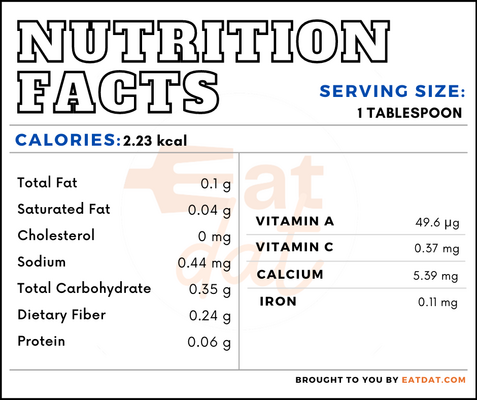 In addition, this herb is rich in micronutrients such as calcium, potassium, folate, and vitamin A. Also, it contains sufficient amounts of magnesium, phosphorus, sodium, and vitamin C. Rosemary is known for its antibacterial, antimicrobial, antioxidant, and anti-inflammatory properties. It has proved to be effective against diseases like Parkinson's disease and Alzheimer's disease. Furthermore, it may help protect against diseases like cancer, ischemia, diabetes, and atherosclerosis, and slow down aging.
Commercial production
Morocco is the world's largest producer of this herb, most of which is exported to the US and to Europe. Tunisia, Turkey, and Spain are also important producers. Rosemary grows best in mild weather with decent humidity levels as well as full sun. It is a perennial plant that requires well-drained soil. At home, it can be wrapped up and kept fresh in the refrigerator for about a week. Dried varieties can have a shelf life of up to six months.
Rosemary recipes
This herb is an important herb and can be used in myriad ways. It is especially significant in Mediterranean cooking in both Europe and Asia. Here are a few recipes:
FDA regulations
Rosemary falls under the category of generally recognized as safe (GRAS). It is classified as a spice, flavoring, coloring, or preservative.
References
Habtemariam, Solomon. "The Therapeutic Potential of Rosemary (Rosmarinus officinalis) Diterpenes for Alzheimer's Disease." Evidence-based complementary and alternative medicine : eCAM vol. 2016 (2016): 2680409. doi:10.1155/2016/2680409, https://www.ncbi.nlm.nih.gov/pmc/articles/PMC4749867/ 
Nieto, Gema et al. "Antioxidant and Antimicrobial Properties of Rosemary (Rosmarinus officinalis, L.): A Review." Medicines (Basel, Switzerland) vol. 5,3 98. 4 Sep. 2018, doi:10.3390/medicines5030098, https://www.ncbi.nlm.nih.gov/pmc/articles/PMC6165352/ 
Rosemary, The Herb Society of America, https://www.herbsociety.org/file_download/inline/824d2982-0b7c-40d9-b3d9-9e5d823d295c#:~:text=History%20and%20Origin,the%20early%20Greeks%20and%20Romans
Growing Rosemary, The Old Farmer's Almanac, https://www.almanac.com/plant/rosemary