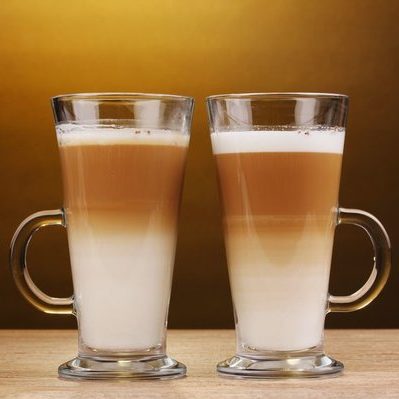 Breve
also known as Caffé Breve or Cafe Breve
---
What is Breve?
A breve or caffé breve is a hot beverage made from a base of espresso. Although this drink is similar to a cappuccino or a caffé latte, it uses cream rather than milk for its foam.
This espresso-based beverage is lesser known by some coffee-lovers but is still quite popular.

Cafe breve was most likely created when Americans decided to use

half-and-half

in their caffé lattes rather than milk.
Breve was ranked as one of the top 15 most popular espresso drinks in the USA. In 2019, of all the coffee that Americans consumed, 24% were espresso-based beverages. 
The top 8 espresso brands in the US, according to Best Products are:
Lavazza Super Crema Espresso Whole Bean Coffee

Peet's Coffee Italian Roast Dark Roast Ground Coffee

Starbucks Espresso Dark Roast Whole Bean Coffee

Death Wish Coffee Co. Ground Coffee

Illy Espresso Medium Roast Finely Ground Coffee

Stone Street Coffee Company Knee Buckling Espresso

Kicking Horse Coffee Whole Bean Cliff Hanger Espresso

Nespresso OriginalLine Livanto Capsules
Origin
Coffee is often traced back to the ancient forests of the Ethiopian plateau where a goat herder named Kaldi discovered a strange fruit. Kaldi took this fruit to some local monks to examine. The monks ate the fruit and stayed up all night because of the caffeine in what was later found to be the coffee bean. In 1000 AD, Arabs on the Red Sea coast were already cultivating coffee. However, roasting the coffee beans wouldn't come until much later in the 13th century.
In the following centuries, coffee would make its way to Europe where espresso would finally be born. An Italian man named Angelo Moriondo would invent the espresso machine in 1884 which made it easier to brew coffee. In 1927, the first espresso machine was used in the United States. With this machine, Americans would recreate many famous Italian coffee drinks such as mocha, cappuccino, and caffé latte. 
Nutrition
A breve contains caffeine, as well as antioxidant and anti-inflammatory properties that are common in coffee. Moderate consumption of coffee can provide health benefits such as decreasing the chance of developing type 2 diabetes and some cancers. While caffeine does can bring benefits, the amount of fat and sugar in caffé breve can counteract that. One serving of cafe breve can have: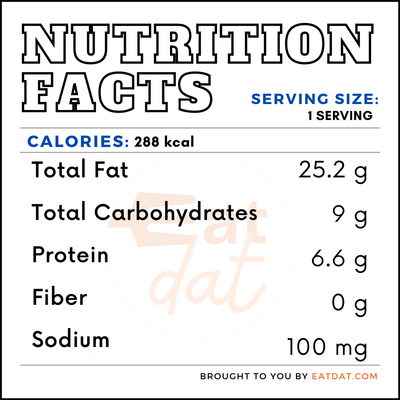 This coffee does have a high-calorie count, so it's best to consume it in moderation. 
Commercial production
Coffee is produced in over fifty countries around the world. However, the best conditions for producing coffee are along the "The Bean Belt" around the Equator. The top producer of coffee in the world is Brazil, which produces 3,558,000 metric tons each year. The other top producers across the globe are Vietnam, Colombia, Indonesia, and Ethiopia.
When it comes to producing espresso, coffee beans are first cleaned, sorted, and sent to machines for roasting. In these machines, the beans are roasted and stirred regularly to ensure they are evenly roasted. Once roasted, the coffee is transferred to a machine where it is ground down and packaged immediately afterward to maintain its freshness. After that, the packages of espresso are stored in a cool, dry place until ready for sale.
Uses
Storing espresso properly helps maintain its freshness and flavor. The best way to store coffee is by sealing it in an airtight container away from moisture, heat, light, and strong odors. Espresso should always be stored in a cool, dark place away from the oven or sunlight. Coffee loses its flavor quickly after being roasted, so purchasing it in small amounts will ensure that it stays fresher and more flavorful.
Breve recipes
This coffee drink is creamily crafted with espresso. Here are some popular recipes.
FDA regulation
Although the Food & Drug Administration does not have any regulations which mention breve or espresso specifically, it does regulate coffee. The FDA has approved a specific procedure for how coffee beans can be roasted. This regulation dictates how imported beans should be sampled, examined, and inspected for insects, mold, and fungus. The FDA inspects coffee for any signs of pests, mold, or fungi to avoid contamination. These inspections can involve sampling, visual, or x-ray examination. The examined product is then graded according to a strict quality guideline. 
References
"History of Espresso Coffee." Historyofcoffee.net, History Of Coffee, www.historyofcoffee.net/coffee-history/history-of-espresso/.
Goodwin, Lindsey. "What Is a Caffè Breve Latte?" Thespruceeats.com, The Spruce Eats, 12 July 2019, www.thespruceeats.com/what-is-caffe-breve-765679.
"Beginner's Guide To Cafe Breve – What It Is, And How To Make Your Own." Coffeeandteacorner.com, Coffee and Tea Corner, 10 Jan. 2020, coffeeandteacorner.com/beginners-guide-to-cafe-breve/.
"MPM: V-1. Beverages and Beverage Materials." U.S. Food and Drug Administration, FDA, 11 Mar. 2017, www.fda.gov/food/laboratory-methods-food/mpm-v-1-beverages-and-beverage-materials.