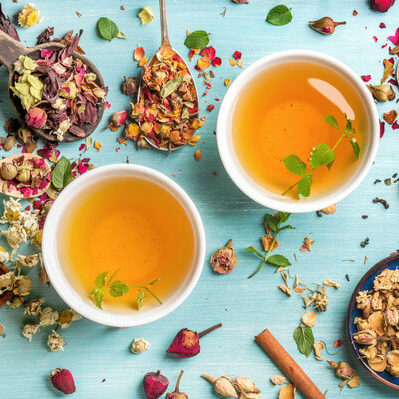 Herbal Tea
also known as Tisane
---
What is Herbal Tisane?
Herbal tea is the warm infusion made from brewing herbs, spices, or other plant materials together with water.
This type of

tea

is naturally caffeine-free, although some varieties may have caffeine added to them.

Unlike herbal tea, true teas are made using the cured leaves of the tea plant.
Due to wellness concerns, this tea has become more popular in recent years with its market increasing exponentially in the US, Canada, the UK, German, Italy, and Brazil. In fact, about half of all Americans consume tea once a day.
The top 10 most popular herbal tea brands are:
Traditional Medicinals

Dandy Blend

Celestial Seasonings

Kiss Me Organics

Yogi Tea

Harney & Sons

Organic India

Moringa Source

Teeccino Roasted

Jason Winters Tea
Origin
Tea originated in China around 3,000 BC, when it was accidentally discovered by the Chinese emperor Shen Nong. Legend has it that a tea leaf fell into his pot of hot water and when the emperor drank the brew he was pleasantly surprised by its flavor. This led to the study of tea and the popularity of the drink in many Asian countries. Ancient Egyptians are also believed to have enjoyed this drink, as dried peppermint leaves were found in a tomb dating back to 1,000 BC.
In Europe, the first written record of herbal teas was in 100 AD. This beverage appeared in a Greek pharmacologist named Dioscorides's book, "De materia medica", in which he details 600 herbs which can be used to make infusions. The word used to describe these brews was "ptisane", which is where the modern word tisane originates from. Today, herbal teas from Ayuveda have become increasingly popular as people have become more health-conscious.
Nutrition
One cup (237g) of herbal tea contains: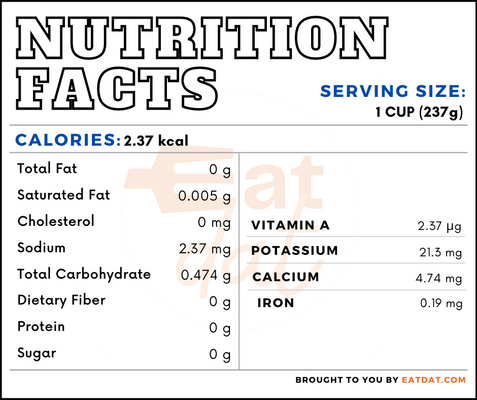 All herbal teas are free of sugar and calories, although the nutritional value of the tea depends on the herbs, spices, and plants used. Many of the ingredients used in these teas are renowned for their medicinal properties, especially their anti-inflammatory properties. Some teas with notable benefits include:
However, there are some concerns surrounding the bioactive properties of herbal teas.
Commercial Production
The commercial production of herbal tea first begins with collecting the herbs, which can range from peppermint to lavender or any other plants. Then, the plant material is transported to a factory for sorting, washing, and disinfecting. Next, the herbs are dried and mixed to create special blends before they are packaged. If the tea is distributed in tea bags, there is an additional step of grinding which happens before packaging. Finally, the tea is shipping off for distribution.
Uses
Brewing a warm cup of herbal tea can be very comforting, especially on colder days. However, to enjoy this tea to the maximum, you should take care to store it properly. While dried tea has a long shelf life, it should always be stored in a dry, dark space away from heat. If the tea comes prepackaged, keep it in its original container or packaging. Loose tea should be kept in a ceramic airtight container or tin and while you can also use a glass jar, ensure that the tea is stored away from light.
Herbal tea recipes
This aromatic drink can be combined with herbs, fruits, and other ingredients to make an array of beverages. Here are some popular recipes:
FDA Regulation
The Food & Drug Administration regulates the polymers most commonly used in tea bags or infusers. However, the other aspects of herbal tea production such as importation and packaging are strictly regulated by the USDA. Furthermore, the USDA regulates instant tea mixes, which include decaffeinated, black, or green teas. 
References
Dobos, Elizabeth. "Herbal Tea Is Catching On Globally." Worldteanews.com, World Tea News, 28 May 2019, worldteanews.com/market-trends-data-and-insights/herbal-tea-is-catching-on-globally. 
"Sales of Tea & Herbal Tea Increase 3.6% in United States in 2014." Cms.herbalgram.org, American Botanical Council, cms.herbalgram.org/herbalgram/issue105/hg105-teamktrpt.html?ts=1599757176. 
"Tea: Beverage." Truefoodfact.com, True Food Fact, 2 July 2020, truefoodfact.com/beverage/tea/. 
"Herbal Infusions History." Thie-online.eu, Tea & Herbal Infusions Europe, www.thie-online.eu/herbal-infusions/herbal-infusions-history/.
"History of Herbs and Herbal Infusions: Herbal Tea." Theswingingleaf.com, The Swinging Leaf, 8 Apr. 2020, www.theswingingleaf.com/notes/the-history-of-herbal-infusions/.