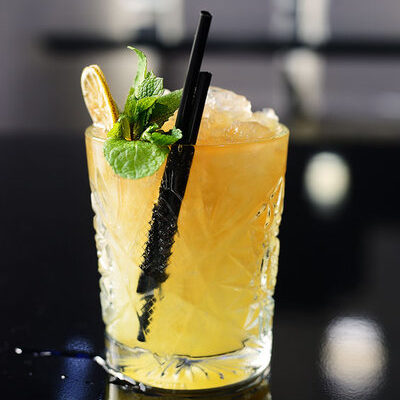 Irish Lemonade
---
What is Irish Lemonade?
Irish Lemonade is an alcoholic beverage made from lemon juice, simple syrup, Irish whiskey, and ginger beer. Rosemary flavoring can be used to complement the strong ginger flavor. Refreshing and citrusy, this drink is a popular after-work beverage.
Also, this cocktail is one of three most popular specialty cocktails made with Irish whiskey, alongside Irish Coffee and the Irish Maid.

However, Irish Coffee uses

Irish cream

, and the Irish Maid requires an elderflower liqueur.
The top 10 most popular brands of Irish whiskey are:
The Dead Rabbit

Tullamore D.E.W.

Redbreast

Bushmills

Jameson

Teeling

The Sexton Single Malt

Knappogue Castle

Green Spot

Powers Gold Label
Origin of Irish Lemonade
Lemonade dates back to the 12th century on the Mediterranean coast of Egypt. By the 17th century, this beverage had made its way across Europe. However, in Ireland, lemonade is red. Red lemonade became popular in the 19th century, as many mineral water producers in Ireland started producing this beverage. Later on, cocktail enthusiasts tried adding whiskey to the soft drink to craft the perfect beverage.
Nutrition
One serving of Irish lemonade contains: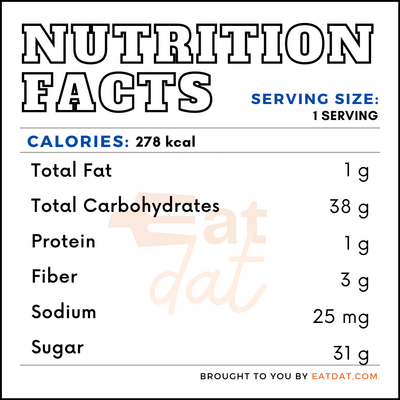 Lemons offer various health benefits. They are an excellent source of vitamin C and flavonoids. These antioxidants help remove free radicals that can damage cells from the body. Also, this beverage may help lower blood pressure and reduce the risk of cardiovascular disease. Whiskey has fewer calories than other alcohol, as well as no carbohydrates or sugar. In addition, the presence of ellagic acid in this liquor may help combat inflammation and reduce the risk of obesity.
Nonetheless, excessive intake of lemonade may have some side effects. First of all, it can cause severe mouth sourness and tooth decay. Furthermore, lemonade or lemon juice can damage the tooth enamel, resulting in decay, stains, pain, and increased sensitivity. Additionally, as a citrus fruit, lemons are highly acidic and may intensify heartburn. Moreover, while the alcohol in this beverage may have some benefits it is best consumed responsibly and in moderation.
Commercial production
Irish Lemonade is not normally commercially produced, but can be for bottled or canned cocktails. The procedure involves blending fresh organic fruit juices. For commercial purposes, it may be blended with an industrial blender due to large quantity production. Then, it is mixed with water and Irish whiskey, after which it is flavored with a sweetener. Finally, the lemonade is filtered, pasteurized, and bottled or canned for sale.
Application
You can make Irish Lemonade at home by combining Irish whiskey, lemonade, ginger beer, and bitters in a pitcher. For best results, serve this cocktail over ice. Finally, garnish with a wedge of lemon and fresh mint.
Irish lemonade recipes
This cocktail can be adjusted to suit any palate. Here are some popular recipes:
FDA regulation
The Food & Drug Administration has regulations for canned fruit juices and beverages, including lemonade. The organization outlines the sucrose and acidity levels that are acceptable for the frozen concentrate used to make lemonade. Should the concentrate have artificial sweeteners, the producers must comply with FDA regulations for these sweeteners, as well. The TTB defines Irish whiskey as blended or unblended whiskey produced in Northern Ireland, according to local regulations.
References
"Lemonade: Beverage." Eat Dat, Eat Dat, 2 July 2020, www.eatdat.com/beverage/lemonade/. 
O'Malley, Riva. "Red Lemonade – Ireland's Legendary Soft Drink." Blackcastledrinks.com, Taste the View Ltd, 7 Oct. 2015, www.blackcastledrinks.com/our-news/2015/10/7/red-lemonade-irelands-legendary-soft-drink.